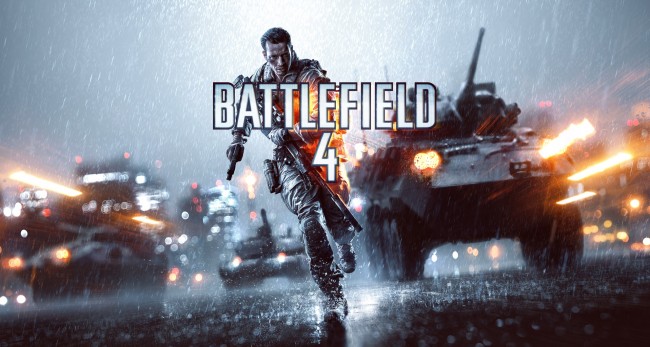 With the release of Battlefield 4 looming on the horizon, we thought we would take a look at the video game's many multiplayer offerings, as well as details concerning its upcoming beta.
The Battlefield franchise has always been known for its standout multiplayer gameplay, whilst continuing to push the boundaries of graphical fidelity. A visual splendor, Battlefield 4 will debut the Frostbite 3 Engine, delivering improved tessellation technology and the enhanced in-game destruction capabilities that have been so heavily touted in recent months. Environmental destruction is set to feature heavily in the multiplayer aspect of the new game, a feature that may make this new iteration of the series increasingly attractive to gamers.
WARNING: the video footage shown throughout the article contains material that some viewers may find offensive. Viewer discretion is advised.
Release Dates
Battlefield 4 is slated for release on Oct. 29 for the PC, Xbox 360 and PlayStation 3. A few weeks later, the game is due for release on the next generation platforms. Both PS4 and Xbox One release dates are set to be a scattered affair, and depend upon whether you are based in North America or Europe:
PC/Xbox 360/PS3 release – Oct. 29
PS4 North America release – Nov. 12
PS4 Europe release – Nov. 29
Xbox One North America release – Nov. 19
Xbox One Europe release – Nov. 22
The game's developers (DICE) are hoping that certain players might pick up two copies of the game for both current and next generation consoles; the team indicates that players waiting for their next-gen consoles, who begin playing Battlefield 4 on previous gen tech, will have their multiplayer stats and BF4 Premium membership effortlessly carried over.
A players score, rank, kill/death ratio, victories, service stars, dog tags and squad score, to name a few, will all transfer over, during the next-gen console launch.
Battlefield 4 Beta Access
The BF4 beta is due to commence at different times for different groups of fans. Those individuals who had previously purchased the Battlefield 3 Premium Edition, or gamers who have pre-ordered the Battlefield 4 Digital Deluxe Edition through Origin, will be granted early access to the beta. See the table below for the eligibility criteria and beta release dates.
PC gamers will need to be running a 64-bit operating system; however, the retail version will work on both a 32-bit and 64-bit OS. As of yesterday, the game can be pre-loaded onto players' rigs.
The beta will provide developers with an insight into how their fans fare with the multiplayer aspects of BF4, and will enable the team to implement tweaks, eliminate errors, and address balancing issues, before and after launch.
Beta testers are asked to submit any feedback to the Battlefield 4 forums.
Levolution and Multiplayer Maps
DICE General Manager Karl Magnus Roedsson recently explained the Battlefield 4 beta, over in a blog on the Battlefield 4 website. Roedsson said players could expect to play the Siege of Shanghai map. He argues it to be the team's most "'Battlefield-y' map ever," stating it is the first time they have developed a map with a dense urban environment, populated with full infantry and vehicular combat.
Aside from this, DICE have introduced a new feature – Levolution. They boast Levolution to provide the player with a greater array of tactical options, and the ability to interact with the environment in new and unprecedented ways.
Put simply, Levolution is a means of introducing set-piece elements, typically found in single-player campaign experiences, into a multiplayer setting. Lead Multiplayer Designer Thomas Andersson, however, explains how these awe-inspiring spectacles are more than just an aesthetic shake-up of the landscape.
Andersson compares these events to sub-objectives. For example, during the Shanghai level, an entire skyscraper can be toppled by players. This triggered event can have a major impact on certain play-styles, providing an advantage to some players, but not all. Consequently, some subsets of gamers will want to defend the building, whilst others will want to funnel resources to take it down.
Another example of the dynamic multiplayer changes can be seen in the Parcel Storm map, which was demonstrated at gamescom. Here, the weather changes radically during play. A volatile storm sparks lightning, which compromises a nearby wind turbine.
Players can then take advantage of this structural weakness, taking it down and releasing an immobilized destroyer. This destroyer will then go on to crash into an adjacent island, thereby transforming the layout of the map. Players can then seize the beached ship and use its anti-aircraft weaponry to down aircraft, using the new dynamics to great tactical advantage.
Meanwhile, the seas undergo an unbelievable transition as well. Changing from calm to choppy, speed of movement is radically impacted, along with the player's ability to navigate. This allows for dogfights out at sea, relying upon a player's skill in navigating the ferocious waves.
Since the game is but a few short weeks away, the team have decided to release the game's entire repertoire of multiplayer maps. All in all, there are 10 maps, playable using all seven of the available game modes.
Battlefield 4's multiplayer map list is as follows:
Dawnbreaker
Flood Zone
Golmud Railway
Hainan Resort
Lancang Dam
Operation Locker
Parcel Storm
Rogue Transmission
Siege of Shanghai
Zavod 311
As part of the reveal, the Battlefield 4 creators talked about Zavod 311, which takes place in an abandoned Soviet tank factory, spawned during the Cold War; the crumbling facility is strewn with vegetation and overgrown trees. Continuing on with their Levolution design, DICE have introduced an active warhead into the battlefield, capable of sending one of the map's towers tumbling down; this then makes it more difficult for vehicles to access the area, again, shifting the goalposts of the game.
Multiplayer Game Modes
Battlefield 4 offers seven unique game modes, each demanding very different gameplay styles and approaches.
Conquest (playable in BF4 beta) is described as the "definitive Battlefield mode," involving a mix of vehicle and infantry warfare, taking place across land, air and water. The primary objectives are fairly straightforward, revolving around capture of flags, elimination of enemy units and the reduction of an enemy's respawn ticket count. The more flags captured by a particular team, the faster the enemies' ticket count will dwindle; once a team's count hits zero, it's game over.
Domination (playable in BF4 beta) is a much faster paced version of Conquest, but is designed for a smaller group of players. As an "infantry-only" mode, the maps have been designed to be much tighter, with flags within close proximity to sparring players.
Domination has very similar objectives to Conquest, whereby the opposing team's ticket number needs to be wiped by capturing the flags.
Obliteration, meanwhile, is a brand new multiplayer mode. Obliteration does what it says on the tin, and requires teams to detonate explosive devices at three of their opponent's objectives.
The bomb is randomly generated on the map, and requires both teams to duke it out for its collection. Essentially, this is a game of football, but with the ball substituted for a bomb.
Once a team has successfully destroyed all of their team's objectives, they are proclaimed the victors.
Defuse is a 5 vs. 5 match, with a pretty elementary objective. Each team member is given a single life, per round. A team steals victory if they completely eliminate the opposing force, or if they are able to successfully arm and detonate an explosive device within a given military objective.
Team Deathmatch is about as simple as it gets. Two teams face off on the battlefield. The first to reach a particular number of kills wins.
Rush splits teams into defenders and attackers. Attackers are tasked with arming and destroying two MCOM stations. Meanwhile, the defending team must prevent this from occurring, before they run out of respawns.
When the attackers destroy the first two MCOMs, another two materialize. The game continues until the attackers have destroyed a total of six MCOM stations. The opposition can achieve glory by bleeding the attackers' respawn tickets.
Squad Deathmatch deploys four squad teams, with vehicle support, taking inspiration from the traditional Team Deathmatch mode. The first team to reach a preset number of kills is declared the winner.
PC Specifications
With the Frostbite 3 engine being so demanding, one would imagine a meaty gaming rig, powered by a nuclear reactor, would be required to run the game at its optimum settings. Whilst this may be a ridiculous exaggeration, the recommended PC specs are still reasonably high:
Minimum Requirements:
OS: Windows Vista SP2 32-bit (with KB971512 platform update)
Processor: AMD Athlon X2 2.8 GHZ or Intel Core 2 Duo 2.4 GHZ
Memory: 4GB
Graphics card: AMD Radeon HD 3870 or Nvidia GeForce 8800 GT
Hard Drive: 30GB
Recommended Requirements:
OS: Windows 8 64-bit
Processor: AMD Six-Core CPU or Intel Quad-Core CPU
Memory: 8GB
Graphics Card: AMD Radeon HD 7870 or Nvidia GeForce GTX 660
Graphics Memory: 3GB
Hard Drive: 30GB
With fans, cumulatively, spending more than a billion hours in Battlefield 3's multiplayer, it comes as no surprise that DICE are doubling their efforts on this core aspect of the game. It certainly seems the developers have a game mode designed to suit everyone's needs.
By: James Fenner
Battlefield 4 Features Website
Battlefield 4 Game Mode Website
Gamespot News Article Link
GameFront Link