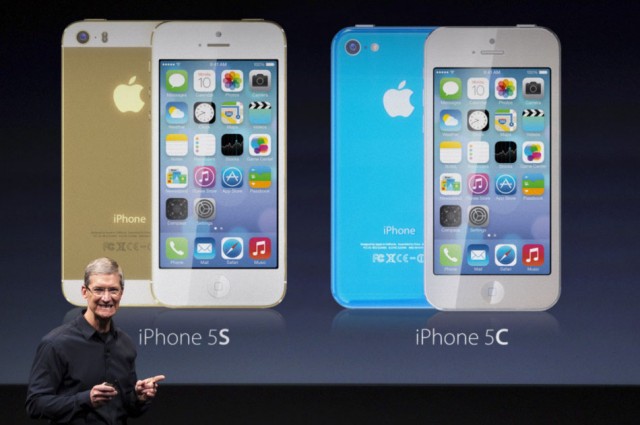 Recent reports show that the Apple's iPhone 5C isn't as successful as anticipated. The word is that the production of the budget-priced Apple iPhone 5C is being dramatically cut. The Wall Street Journal reports that the two firms that manufacture the iPhone 5C, Hon Hai and Pegatron, received orders to slow down production.
Hon Hai received word that production would be cut down by a third in the last three months of the year. Pegatron received orders indicating that their production would be trimmed down by "less than 20 per cent." As a result Hon Hai has stopped hiring employees to work on the production of the iPhone 5C
Until now production of the iPhone 5C has been profitable and certainly started out strong although that isn't to say that the iPhone 5C is dead, given the right situations or connections it could defiantly strike a comeback and even if it doesn't make a comeback those that were happy with the product will likely look to the future of the iPhone next time they need a new phone or upgrade.
According to C Technology Apple has halved production of the iPhone 5C, reducing the amount of phones made daily down to 150,000. With such a cut in production Apple must be shaking in their boots? Not likely, the biggest competitor for the iPhone 5C is actually the iPhone 5S, which as stated by The MacRumours, has been outselling the iPhone 5C by a ratio of 2-1.
Even though Apple's iPhone 5S is making money Apple would prefer if it were the iPhone 5C. Apple's production of the iPhone 5C was more cost affordable for the company than the iPhone 5S which means that the profit margins Apple received off of the iPhone 5C were noticeably larger. That being said, during the launch weekend of the iPhone 5C and iPhone 5S nine million units were sold.
The reason the iPhone 5S is selling better is because user like it more. It comes equipped with a touch iD fingerprint sensor that unlocks the security on the phone but if you don't want to use it the feature can be turned off. The new iSight camera seems to be a big improvement from past installments and improves image quality which makes a big difference. The video mode of the iPhone 5S now includes a slow-mo mode, which is something new to the iPhone's capabilities.
The slowing down of production for the iPhone 5C isn't necessarily negative for Apple or custo
mers. Apple is still making money off of the iPhone 5C and will be making more off of the iPhone 5S. Users now have a bit more of a section to choose from as well as still being able to buy excellent iPhones.
Written By: Garrett Jutte