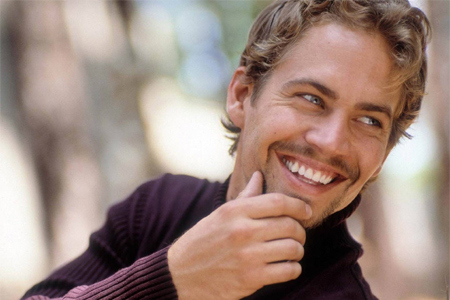 According to TMZ, the full autopsy report for Paul Walker has been released and its results reveal that the Fast and Furious actor and his friend Roger Rodas had horrific injuries, but likely died very soon after impact.
The report reveals that the Walker's body was so badly burned that none of his organs could be used for donation.
In addition, the report indicates that Walker died in a "pugilistic stance."  Most likely, he took this position while bracing himself for the impact of the crash.
His body had multiple broken bones, including his jaw, collarbone, left upper arm, ribs and pelvis.
The report states his cause of death as being from "combined effects of traumatic and thermal injuries."
The report also makes mention of the fact that the Los Angeles Country Coroner is keeping parts of Walker's organs preserved in a jar, although it does not state what the reason for doing so is.
The driver of the car–Walker's friend, Roger Rodas–had major trauma to his head, with a skull fracture that left his brain exposed.
The report ruled out alcohol and drug use as being a factor in the accident.
It appears that Walker most likely died very quickly after the impact, given that there was only "scant soot in Walker's trachea," meaning that he most likely only took a few breaths before expiring.
The report further states that Walker had 14 percent carbon monoxide in his blood, while Rodas had 10 percent.  Elevated levels of carbon monoxide can lead to death by asphyxiation.
The report describes the impact of the crash as spinning the car around 180 degrees, before it hit a tree and burst into flames.
It does not appear that the full report in any way contradicts a preliminary report issued in early December, which ruled that their deaths were accidental.
By Nancy Schimelpfening
Sources: