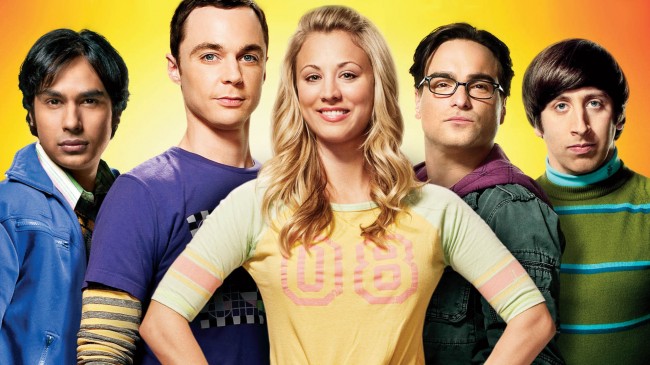 Fans of The Big Bang Theory are in for a special treat; the show is filming a Star Wars day episode in time for the actual celebration of Star Wars day on May 4. The popular show is teaming up with Lucasfilm for the creation of the episode. Although characters on the hit show frequently reference Star Wars, this episode is really going over the top. The show is reported to have created special effects, extreme sets and props, and light sabers. The Big Bang Theory's producer Chuck Lorre says he was excited to be approached by Lucasfilm experts to do the special episode and they plan to go all out.
Fans of George Lucas and the epic Star Wars saga celebrate the series every year on May 4. On this day, it is customary to greet another fan by saying "May the fourth be with you." This is a play on the famous line known to fans as "May the force be with you." May 4 is an exciting day as Star Wars fans from all over the world join together to celebrate with special events and screenings of the film.
The special episode of Star Wars will follow The Big Bang Theory's character Sheldon, played by Jim Parsons. The gang will gather together in the apartment to celebrate the geek holiday, while Sheldon will embark on an unknown journey through his childhood guided by Professor Proton, played by Bob Newhart. Special effects technicians will also recreate the world of Dagobah, a planet made up of swamps and forest that Yoda used as a refuge during his exile. The idea to re-create the planet Dagobah was thought up by the writers of The Big Bang Theory and quickly supported by Lucasfilm. Eddie Pasquarello, who works at Lucasfilm, said that everyone at Lucasfilm loves the show and was excited to team up for the episode. Pasquarello says that everything on the episode really came together.
Steve Molaro, show runner of The Big Bang Theory, is excited that Newhart signed on for the special Star Wars episode. Molaro admits that he had to get Newhart up to speed on some Star Wars mythology and facts, but he will not spill about what character Newhart will be playing, although it is said that Newhart will be some sort of Jedi master to genius Sheldon. Molaro will confirm that a real light saber was provided and will be used and that Newhart had to be told not to point it at Sheldon because it would kill him.
Although Sheldon will get to carry a real light saber and follow Professor Proton around the planet Dagobah, the rest of the cast won't be left out. Throughout the episode, the apartment will be decorated with more Star Wars memorabilia than usual, and the rest of the cast will be wearing tee-shirts. The Big Bang Theory episode for Stars Wars day will air on Thursday, May 1 and be titled 'The Proton Transmogrification.'
Opinion by Sara Petersen
@saraleepetersen
Sources:
Yahoo TV
The Hollywood Reporter
Nerdist