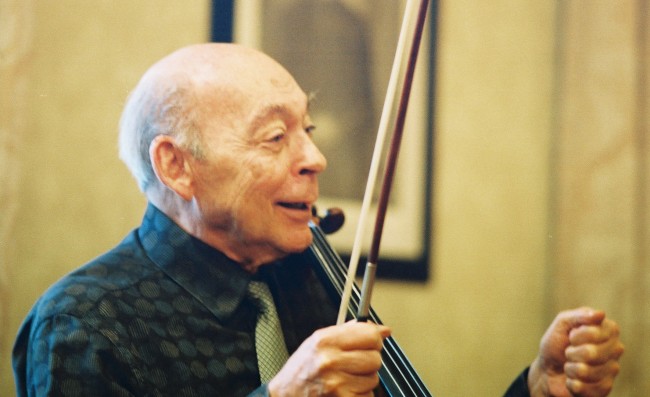 By Dawn Cranfield
Cellist and Distinguished Professor, Janos Starker, has died at 88
Internationally celebrated cellist, Janos Starker, has died today at the age of 88, ending a lifelong love of music and a career spanning more than 5 decades. Starker, a Budapest native and a Nazi labor camp survivor, was a child prodigy who made his first public appearance with his cello at age 6.
The talented musician made more than 165 recordings during his career, "Among his most acclaimed discs are the Bach cello suites and the Dvořák concerto, both recorded for Mercury Living Presence," reported Limelight Magazine, "and the 1992 Grammy Award winning recording
of the Bach suites for RCA."  (npr.org)
Starker immigrated to the United States from Germany in 1948, when he was 24, with the help of Indiana University.  He maintained a longstanding relationship with them, later joining the faculty and becoming a fixture.
As a cellist, Starker was well-respected by the musical community; he had what many believed was "technical perfection" during his performances.  He played thousands of concerts during his career; he was a member of orchestras in Dallas, the Metropolitan Opera, and in Chicago.
"He famously once walked out on a concert after being told that he couldn't smoke a cigarette beforehand, as was his standard practice. Starker was famously fond of Scotch, as well. His artistry and his anecdotes inspired a 1980 People magazine profile, a piece titled 'Janos Starker May Be a 'Cold Bastard' in Concert but He's Hot Stuff at Indiana University.'" (npr.org)
Starker became a Distinguished Professor at Indiana University; however, his first experiences teaching began at the tender age of 8 when he taught local children in Budapest how to play the cello.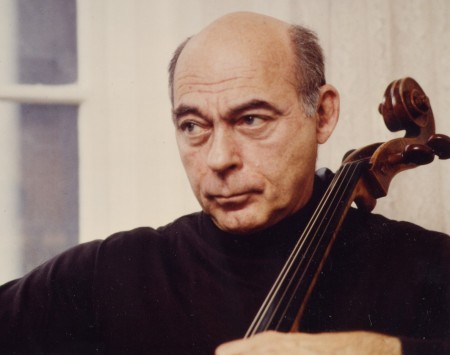 On music, Starker would say, "It is part of our lives in a way that we cannot wake up in the morning and go through life without music and without having this essential aspect of it, that music means just as much as eating and drinking or living." (npr.org)
Source Article