Tobias Summers, 30, was taken into custody by Mexican authorities acting on information from the FBI, according to bureau spokeswoman Laura Eimiller.
The victim vanished from her home in the Northridge area of Los Angeles on March 27. She was found about 12 hours later and several miles (kilometers) away. Tobias Dustin Summers, also a reputed member of a white supremacist street gang in the San Fernando Valley area of Los Angeles, was wanted on 37 criminal counts stemming from the March 27 kidnapping, the FBI said.
Authorities credit a $25,000 reward that was highly publicized south of the border for a phone tip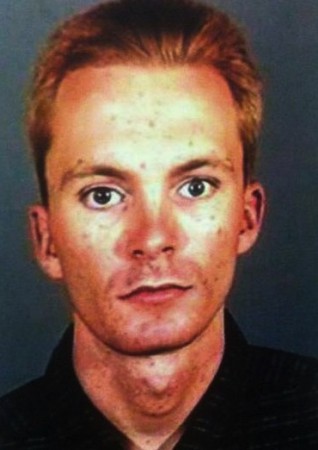 Tuesday night.
Using that tip, the FBI tracked Summers to a drug and alcohol treatment facility in a tiny village on the coast between Tijuana and Ensenada.
A news conference in Los Angeles to announce the arrest was scheduled for noon.
"We're glad we got him," said Los Angeles police Deputy Chief Kirk Albanese, who heads the detective bureau. "We're working on getting him back to Los Angeles right now."
Authorities did not immediately provide details of the location and circumstances of Summers' capture, but FBI spokeswoman Lourdes Arocho in Los Angeles confirmed he was taken into custody in Mexico early on Tuesday morning.
Los Angeles Police Chief Charlie Beck said about three weeks ago that Summers was seen in surveillance video images crossing a foot bridge into Mexico.
"He was pretty scared," Arenas said. "We had him in custody very fast."
Los Angeles-based CBS Radio affiliate KNX reported that the fugitive was found at a Mexican drug rehabilitation centre after FBI agents in San Diego received tips.
Summers was indicted earlier this month on one count each of kidnapping a minor, kidnapping to commit another crime and first-degree burglary, plus 34 counts of various sex offences.
Authorities later arrested Daniel Martinez as a suspected accomplice and revealed that Summers had been spotted in a video recording as he crossed the border into Mexico at Tecate, east of San Diego.
Authorities believe Summers broke into the girl's home planning to burglarize it but instead abducted her at knifepoint. They believe Martinez was waiting outside in a car the two used to flee with the girl.
Martinez soon abandoned the car and vanished, police have said, while Summers took the girl to a vacant home where he assaulted her.
Police have said Summers, who is in his thirties, has a lengthy criminal history and had served prison terms for robbery, kidnapping, explosives possession and theft. He was most recently released from state custody in July 2012 under a program designed to ease prison overcrowding in California.
Mexican authorities distributed "wanted" posters with Summers' picture and put police in the cities of Tecate, Ensenada and Rosarito Beach on alert.
Martinez, 29, has pleaded not guilty to kidnapping and burglary.