If you don't already know who Robin Thicke is, perhaps it's time to leave the house… or get the Internet. The man is smashing records left and right (not literally), and has now achieved the record for the highest radio audience in history. Robin Thicke is very much in the glorious Thicke of it.
Thicke's record label, Interscope, recently announced his number 1 hit "Blurred Lines" has smashed previous listener records, with a whopping 242.65 million listeners having heard the catchy beat. This comes shortly after shattering the record for biggest-single week downloads, peaking at a total of 428,000 sales.
His track, which was released in March, also topped the charts in 80 countries across the globe, shifting an approximated 3.5 million copies. The single has been crowned with the top spot on the Billboard 200, holding off competition for 9 consecutive weeks, as well as winning top "Gainer" in the breakout charts categories for digital downloads, radio songs and digital songs (I apologize for the endless torrent of statistics, but there's a few more to come).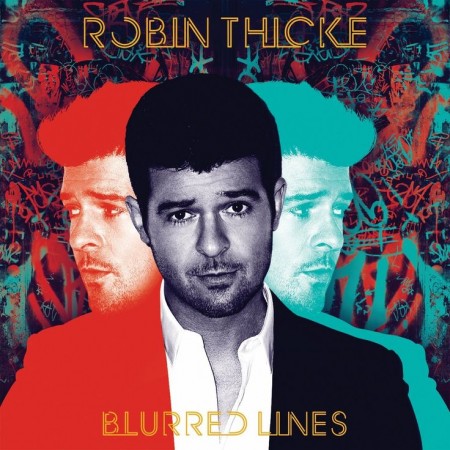 Thicke's music video, although remarkably popular for a number of diverse reasons (generating over 100 million YouTube views), has been slammed by various feminist critics, alleging it to be "rapey" and obnoxious, whilst criticizing the presence of bare-breasted females. A feminist blogger, Lisa Huynh, gave an astonishingly frank verdict of the track:
"Has anyone heard Robin Thicke's new rape song?" She then continues to discuss the roots of her malcontent, "Basically, the majority of the song (creepily named "Blurred Lines") has the R&B singer murmuring 'I know you want it' over and over into a girl's ear. Call me a cynic, but that phrase does not exactly encompass the notion of consent in sexual activity."
Amusingly, she ends her tirade with the following: "… this song is disgusting; though, admittedly very catchy."
Tricia Romano of The Daily Beast also waded in on the matter, on Monday, with a creatively entitled piece "Robin Thicke's Summer Anthem, Is Kind of Rapey." She submitted to her readers the idea that the subject material could make "… some female music fans uncomfortable."
Thicke responded to these social issues, in last month's GQ Magazine:
"People say, 'Hey, do you think this is degrading to women?' I'm like, 'of course it is. What a pleasure it is to degrade a woman. I've never gotten to do that before. I've always respected women.' So we just wanted to turn it over on its head and make people go, 'Women and their bodies are beautiful. Men are always gonna want to follow them around.'"
On a recent BBC Radio 1 broadcast, Mr. Thicke passed off the accusations as "ridiculous". With regards to the lyrics, he explained that he was attempting to show the blurred lines between the male and female sexes, whilst distinguishing the difference between "… a good girl and a bad girl". When talking about the video, he informed the BBC listeners that the issue would only be controversial to "extra-religious people."
For the sake of balance, when considering the sheer number of religious followers, this could constitute quite a significant number of people. It must, however, be pointed out that the song's explicit lyrics are not broadcast on standard radio, whilst the droves of naked women featured in the music video are, at least partially, covered in the non-explicit edition.
Why not judge for yourself…? (P.S. although the following clip is the clean version, you might want to take little Timmy out of the room, just in case).
OK, so I lied… that was Jimmy Fallon's child friendly collaboration.
Some may find Thicke's material, style or attitude offends their moral sensibilities and that's OK. But one thing that cannot be denied is the man's tremendous success and, from what we've witnessed so far, it does indeed seem the man is destined to remain in the glorious Thicke of it.
By: James Fenner