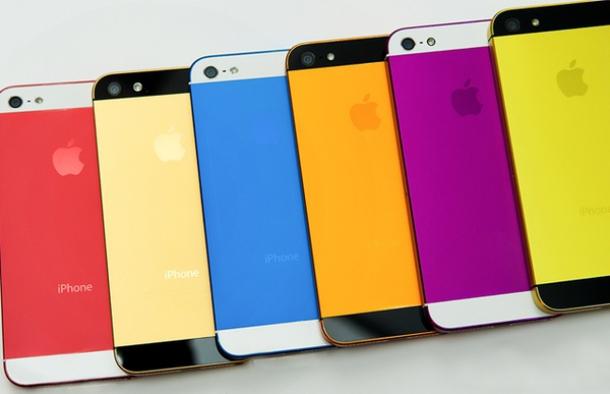 The confirmed date of the new iPhone was released at Apple's big event. Apple's invitation to the media has confirmed September 10 as the date for the upcoming event. This event is being held in Cupertino, California on Apple's campus.
"This should brighten everyone's day" is how the invitation reads. The words are surrounded by dots; the same pastel dots that have been rumored to be the colors of the iPhone 5C.
Even though Apple has not been talking much about the next versions of this long awaited iPhone many others have. Leaked pictures reveal that Apple is introducing two new phones. One of these phones is rumored to come in at a lower price point.
The new phone is said to have a newer processor which will be faster, a new and improved camera; complete with improved flash capabilities. Apple has included a new app called AirDrop which allows people to easily share pictures wirelessly with friends. The new iPhones are also set to release with a new champagne color.
There appears to be more colors coming. With the new iPhone 5C, which is a cheaper model, is coming pastel colors. This phone is not the regular aluminum that most iPhone users are accustomed to but it's a sturdy plastic. The leaked photos have shown this new phone in pink, white, blue, yellow and green.
The new OS inside the phone comes with a new 'swipe from the bottom up' feature that automatically brings up a set of easy access controls. This feature is designed to save the consumer a lot of time fishing for settings. All of the main settings will be available with a simple swipe.
Siri has joined the list of upgrades: Siri is coming with male and female voice options. It will respond much faster than before and has a new look.
So if you've been waiting for the new iPhone and are looking to sell your current iPhone device now is the time to do it. Apple's website has a link they call their reuse and recycling program. This is the safest way to trade your old device. Of course Apple will ask a series of questions concerning your device so that they can generate an accurate trade amount. If you decide to take that route they will send out a package for you to ship your phone to them. In return you'll receive a gift card to add to your funds for the purchase of your new phone.
Many retailers will begin to offer discounts for their current Apple stock. Wal-Mart has already started cutting their iPhone prices. They are currently running a special for the 16GB iPhone 5 for $98. Of course, a new two-year contract is expected with some carriers but this price can't be beat.
Wal-Mart has also sliced the price for their 10-inch iPads in anticipation for a possible new release. They are hoping to clear out their current inventory so that all roads are clear for the new Apple releases.
The unveiling event will be held on Apple's campus in the Town Hall building. The presentation begins at 10 o'clock in morning (Pacific Time) on September 10. iPhone lovers are expecting to learn of a confirmed release date on at Apple's next event.
UPDATE:
New iPhone  release date is September 20, 2013
By: Cherese Jackson (Virginia)