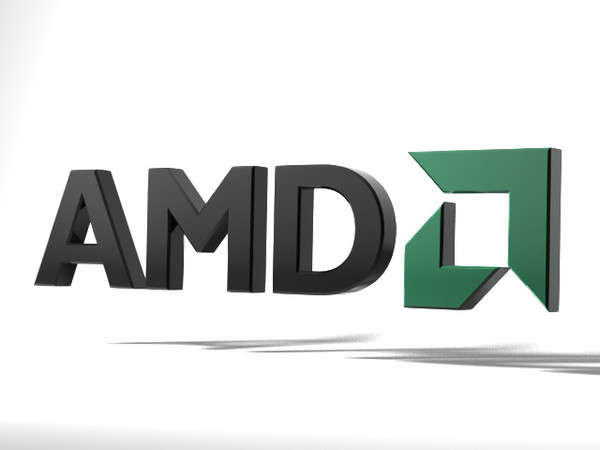 Advanced Micro Devices (AMD), despite its reporting good results in 2013, does not see itself in good position in the first quarter of 2014, according to the CEO's quarterly report in AMD's SEC filing. Most of revenue increase was generated from AMD's sales of its APU chips to PS4 and Xbox One, both of which had record launch sales. As the fervor surrounding two next-gen consoles dies down, AMD's revenue is also expected to decrease significantly. Also, the company will be facing another round of fierce competition in all fronts in 2014.
Advanced Micro Devices's desktop CPU, what was once used to be the core of company, can lose more of its market share, as Intel's current desktop CPU product line. More powerful and increasingly price-friendly, is expected to dominate rapidly shrinking desktop PC market. AMD's mobile CPU may fare better because of its strong performance-price ratio; but the laptop PC market is also losing its appeal to the tablet market where AMD's chips pose a minimal challenge to ARM and Qualcomm, market leaders through their chips in iPad and Android tablets.
Advanced Micro Devices does not have only tough road ahead in 2014; there are some bright sides for AMD. Both PS4 and Xbox One use AMD's APU, selling over seven million units with AMD chips only two months after their respectful release. The Accelerated Processing Unit (APU), the combination of CPU and Graphics Processing Unit (GPU) also promises a great potential for AMD. Laptop market is moving toward more efficient use of power, a primary selling point for an APU-equipped PC. AMD has a highly anticipated "Kaveri" APU, which, while using much less power, can rival the performance of a discrete GPU. Kaveri APU will bring to AMD a group of consumers, who desire high performance in their laptop on the road without worrying too much about draining laptop battery.
AMD's Graphics Card products are also performing much better than its CPU. AMD, after acquiring ATI Technologies in 2006, has been competing neck and neck with NVIDIA. AMD 10K shows the company never lost money in Graphics division since 2007. With new R series, AMD is expected to take over NVIDIA as a buzz maker for enthusiasts, who forms a critical section of consumer for discrete GPU, although it won't be so soon to take over NVIDIA as a market share leader.
Lastly, throughout 2012 and 2013, AMD has brought back some key individuals, who were responsible for AMD's success in early 2000s. In 2012, Jim Keller, who built AMD's early CPU architecture, rejoined AMD from Apple, where he designed A4, A5, and A6 chips on iPhones. In 2013, similarly, Raja Koduri, a renowned GPU designer, rejoined AMD to lead both hardware and software departments of AMD Graphics division. Although rejoining AMD by these executives does not come to fruition immediately as their CPU and GPU architecture designs do not become sellable products, it is reasonably expected that their visions on chip designs and influence on AMD products will be noticeable toward the end of 2014 and beyond.
After more encouraging 2013, Advanced Micro Devices, hitting bumpy road in the past few years, still has a tough path in 2014 to a company showing healthy streak of profits as Intel and NVIDIA do. Yet, the company can look into its future with a few exciting projects in hand.
By Jonathan JY Jung
Sources
Businessweek
AMD Investor Relations
Tom's Hardware
The Australian
All Things Digital
AnandTec