Bitcoin was once associated with buying drugs and guns. As the coin has gained momentum a vast number of legitimate businesses have started to accept payment from customers who use the currency. Bitcoin can now be spent on university tuition fees, and then a pizza to settle into the student lifestyle.
Here are 5 amazing and unexpected ways to spend that loose Bitchange:
Buy a Luxury Paris Property
The first need of any human is shelter, and the same is true of Bitcoin hoarders. For nearly 21,000 Bitcoins, it is possible to buy a base in the centre of Paris, perched on the river Seine directly facing the Louvre. If 21,000 Bitcoin (nearly $9,000,000 at the time of writing) is a bit out of the price-range, then the lower budget Costa Rica ocean view property might be more suitable at just 1331 BTC.
Both properties are featured on the site BitPremier, which is a rather upmarket Bitcoin only online store. BitPremier sells anything imaginable that is completely unaffordable to those who does not boast a multi-million dollar fortune. The product range largely consists of villas, Ferraris and pieces of art, but also caters to lovers of yachts, private islands, and massive diamond rings.
Grab a Coffee
After all that talk of completely unaffordable foreign property, many people might need a brew. The humble tea and coffee; a commodity nearly all of us can afford every now and again. The first Bitcoin resource that will bag you a brew is Coinmap, which displays an ever-growing map of businesses, such as cafes and restaurants, that now accept Bitcoin payment.
Even better is Bitbrew, a specialist online store that sells nothing but hot beverages (and some equipment for preparing it). For 0.01 Bitcoin the coffee enthusiast can enjoy a brew from a wide range of options; fairtrade, organic, decaf, and many exquisite beans and flavors.
A far cry from buying a luxury property, it is businesses like this that will make Bitcoin a usable currency for the masses; because more people buy hot drinks than hot cars!
Pay University Tuition Fees
It is actually possible to pay for education using Bitcoin. The education can then be used to gain a higher knowledge of crypto-currency, and earn a higher Bitcoin wage in the future.
The University of Cumbria, in England, recently became the first public university to accept the coin as payment for tuition fees. They offer courses which study the role of alternate currencies, such as Bitcoin. The Certificate of Achievement in Sustainable Exchange examines innovative economic systems such as digital currency.
So far, the University only accepts Bitcoin for their Sustainable Exchange courses, and is operating on a trail basis. A private university in Cyprus also takes Bitcoin, and it really begs the question of whether more will follow suite.
Order a Pizza!
After some Bitcoin has been spent on getting a university education, many students will have their sights set on the next great possibility; ordering pizza! Pizzaforcoins.com functions very much like other takeaway databases. Customers enter their location and choose a variety of greasy-but-delicious munchies. When they get to the checkout they pay in Bitcoin.
The price fluctuates depending on the current value of Bitcoin but customers can expect to pay around 0.03 Bitcoins for 2 medium Domino's pizzas. Before spending all of that hard-mined cash on pizza, consider the case of the "Bitcoin Pizzas," which rings through the air like a fable.
A few years ago, before Bitcoin went through the roof, a man convinced a pizza merchant to sell him some pizza for 10,000 coins, an amount deemed worthless at the time. The price of his pizzas, if bought today, is around $7 million, possibly making the "Bitcoin Pizzas" the most expensive purchase of cheese and bread in the world. Let's hope he really enjoyed his meal, which at the time was a bargain nonetheless!
Take a Holiday, or a Trip to Space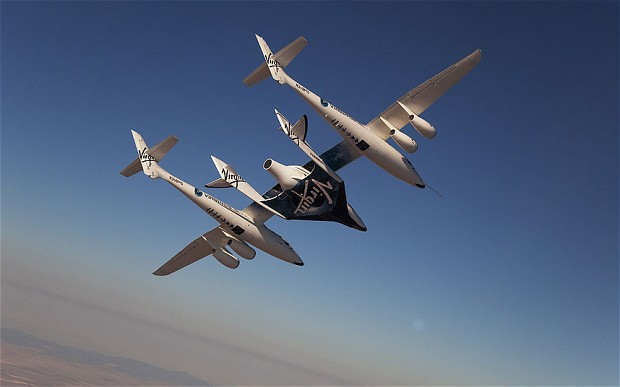 Fly around the world with Bitcoin! Hawaii? New Zealand? Not a problem. Cheapair.com have announced officially that they are going to accept Bitcoin off customers for flights. In the future they plan to extend the usage of the currency to hotels, and flights which will be bookable through the iSO app.
The sky is not even the limit for using Bitcoin, and it can be spent at Virgin Galactic, who offer sub-orbital flights to the edge of space. Recently a woman paid for the $250,000 dose of space-travel using Bitcoin, and Richard Branston seems to embrace the currency as a revolutionary idea.
So for those who lacked awareness before, now you know; Bitcoin is highly spendable. Whether looking to spend the currency on a private golf course, or on a new computer to mine more Bitcoin, or just a bite to eat, there are businesses cropping up in their thousands to cater to Bitcoin consumers.
Not all companies have to embrace the currency directly to take payment in it. Bitcompanies (how many Bitwords are now coinable?) such as Bitpay offer a service to businesses that allow them to be paid in their usual currency, whilst allowing the customer to spend Bitcoin. They have a directory that contains a list of over 20,000 businesses where the currency can be spent! Categories include electronics, fashion, precious metal, travel, and non-profit, where donations can be made using the coin.
The world of the crypto-currency is set to stay, and seems to be settling well. The fact that Bitcoin can be spent on everything from university fees to pizza, as well as extravagant services and products such as a Lamborghini, take it out of the framework of "online currency" and help to demonstrate it's value as a real expendable currency.
By Matthew Warburton
Sources:
Bitpay
Bitpremier
Hongkiat
UoC
PizzaforCoins