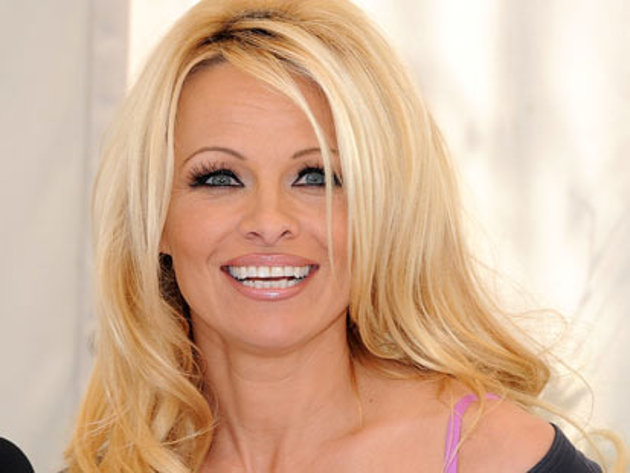 Pamela Anderson recently admitted that her sons had found out about a sex tape she made years ago because of "the stupid internet." But the fact is, Pamela Anderson is just the latest celebrity to be haunted by a sex tape.
Rob Lowe, Colin Farrell and yes, even John Edwards are on the list. Lowe, of NBC-TV's Parks and Recreation, was already famous by 1989 when his sex tape hit the spotlight. It came at a time before everyone had one, and his career was thought to be in jeopardy. The incident turned out to be a blessing in disguise, however, and Lowe says it helped him face his problem with alcohol and put his life back together.
A tape of Colin Farrell's tryst with former Playboy model Nicole Narain hit the fans 14 years later. A short time after the tape was made, Farrell sued Narain for releasing it to the media without his consent, charging that she just wanted to make money. The couple settled their differences out of court.
John Edward's appearance in a sex tape with his former mistress, Rielle Hunter, might be the most surprising of all. Reportedly, Hunter filmed the former Senator while he performed oral sex on her. The tape fell into the wrong hands and Hunter sued to get it back. A judge finally ordered the tape destroyed to keep it from being released and soiling Edwards' reputation even more.
In 2008 rock star Gene Simmons made a sex tape with Australian model "Elisa" well past his prime. It was graphic testimony to the fact that the making of sex tapes should be left to the young and foolish.
As you can see, Pamela Anderson is just the latest celebrity to be haunted by a sex tape. Some people, however, have become celebrities as a result of their sex tapes. Kim Kardashian and Paris Hilton are two of them.
Unlike Pamela Anderson, far from being haunted by a sex tape, Kim Kardashian's 2007 tape is credited with launching her to celebrity status. Her reality television show came after appearance in a lesser known role. The name Paris Hilton might have been know in some circles as that of a hotel heiress, but it was the recording of her sexual exploits that made her name a household word.
Some others have apparently attempted to boost their fame with sex tapes and failed. Tanya Harding gained fame for her prowess skating on ice, but enjoyed later notoriety for her gymnastics on the sheets. A tape dubbed "Wedding Night" made by Harding and her then husband, Jeff Gilooly, somehow found its way onto the pages of a popular men's magazine.
Another wanna-be hoping to achieve celebrity status with a sex tape is Octomom. Nadia Suleman partnered with a company aptly known as Wicked Pictures, in an attempt to extend the notoriety she found as the mother of eight babies. Suleman later confessed to a friend that she had hoped the tape would help her follow in the footsteps of Kim Kardashian.
The bottom line (pun intended), is that with all these people baring the souls on video, Pamela Anderson is just the latest celebrity to be haunted by a sex tape.
Opinion B. David Warner
Sources: