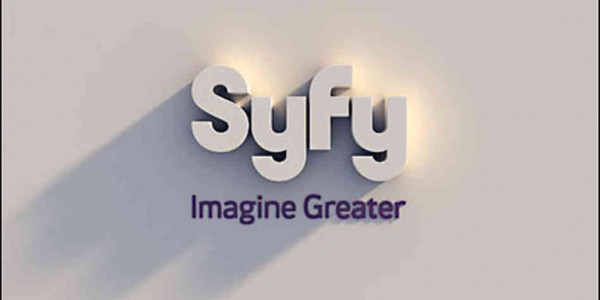 Here's your chance to try out for The Brain, the SyFy Channel's latest game show, that will begin production this coming summer! A casting call has gone out for contestants to be on this new show which will test your intellect, trivia skills, and other special abilities or talents that you might possess. How can you exploit this once-in-a-lifetime opportunity? Read on to find out all the deets!
Very recently, the extremely friendly and informative woman in charge of contacting people about wanting to cast contestants for The Brain, Carissa Antine, the Casting Assistant Producer for City Media Entertainment, sent me an email to pass on to anyone who might like to get the chance to appear on television and win some big bucks! She wanted me to help get the news out that there is currently an open casting call for this exciting new SyFy series, and you, America, can take part in it!
She sent me the news that The Brain was created and is being produced by the company behind Extreme Makeover: Home Edition, Deal Or No Deal, and the Executive Producer behind America's Got Talent.
The Brain is being described as "a talent show unlike any other," and "a mind-blowing scientific talent and competition show." Contestants participating in the show have the chance to win big bucks and become known as "The Brain."
As a flyer that Carissa emailed me states:
WE ARE SEARCHING FOR PEOPLE OF ALL AGES WITH EXTRAORDINARY MENTAL ABILITIES!  DO YOU HAVE AN UNBELIEVABLE TOUCH, PHOTOGRAPHIC OR MUSCLE MEMORY? DO YOU HAVE SUPERHUMAN POWERS OF DEDUCTION?  WE ARE LOOKING FOR FEATS OF MENTAL MASTERY NEVER BEFORE SEEN!
WHATEVER YOUR INCREDIBLE TALENT/ABILITY-WE WANT TO HEAR FROM YOU!!!
If you are interested in being cast to appear as a contestant on The Brain, Carissa mentioned that she would require certain information from you for you to be considered, though the show is open to people of all ages across the entire United States.
You would need to supply your name, of course, and also your age. Besides this information, you must list your occupation, location, and provide a brief bio, along with 2 photos of yourself. That's not much info to ask, is it, for the chance to win some cash and be declared "The Brain"?
City Media, the company that is casting contestants to appear on the upcoming SyFy Channel series The Brain, is also behind the casting of such competition shows (besides the ones mentioned above) as The Biggest Loser and Beauty and the Geek; dating shows such as Tough Love and Age of Love and docu-series like MTV's I Used to Be Fat.
The Brain is still in its early stages of development, though the casting call is in effect RIGHT NOW, so apply at the link below if you want to take advantage of this opportunity. The host and exact format of the series has yet to be announced, though based on the information that has been released, it looks like it will be a big success for City Media Entertainment and the SyFy Channel.
Some important links are included below, to provide you with yet more information about The Brain and how to become a contestant on the show — good luck, and have fun! One day, you might be able to tell your grandkids that you first read about the series that made you become known as "The Brain" right here, in the pages of The Guardian Liberty Voice!
Written by: Douglas Cobb
TO APPLY EMAIL: THEBRAINCASTING@GMAIL.COM
CityMediaEntertainment.com
City Media Entertainment Facebook Page
City Media Twitter Account