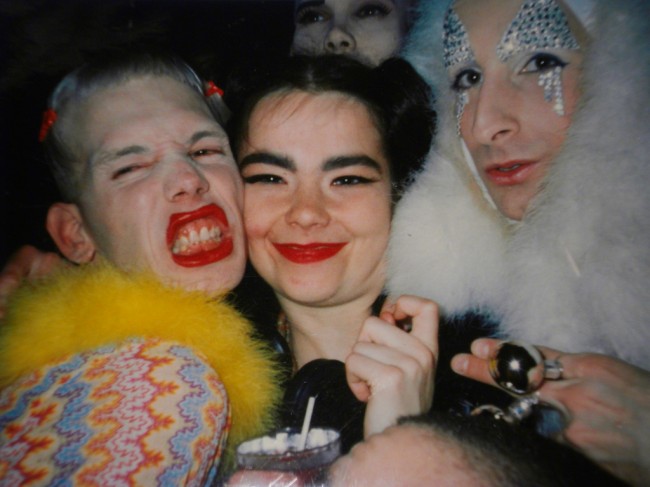 On May 5th, Cinco de Mayo, the infamous Club Kid Killer, Michael Alig, was released from prison. Alig was convicted of first-degree manslaughter after pleading guilty in 1997 to killing his drug-dealer roommate, Andre "Angel" Melendez, and later dumping the body in the Hudson River. Alig became something of a cult icon after the release of the movie, Party Monster, starring Macaulay Culkin in 2003.
Michael Alig, James St. James, Amanda Lepore and other "club kids" inspired many in New York City to embrace costume and nightlife in the early 90s. The film Party Monster chronicles Alig's rise to relative status and power in nightlife. Culkin's portrayal of Alig beautifully demonstrates the charisma, gall and unfortunate hubris of one of New York's troubled dreamers. While Party Monster draws viewers with its witty dialogue, unique cast of characters, and almost surreal portrayals of New York's party scene in the 90s, it also highlights the dangers associated with substance abuse, excessive partying and the club circuit. The film focuses on Alig's tumultuous, yet romantic, relationships with other club kids, his unstable relationship with his boyfriend and the strange interaction between Alig and one of the club owners as the crescendo builds to Angel's murder.
In life, as in film, Michael Alig killed and mutilated Melendez during a tense drug deal, simultaneously ending his own nightlife career, Melendez's life and the reign of the club kids. Michael Musto, a reporter who covered the case almost two decades ago, claimed in April of this year that the murder effectively ended the kind of extravagant clubbing known to Alig and James at a time when then-Mayor Giuliani vocally opposed such nightlife.
Alig, now 47, was in prison for 17 years alongside an accomplice to Angel's murder. The accomplice, Robert Riggs, was released in 2010. Alig has been up for parole since 2007, but was only released on May 5th of this year. The 'Party Monster' protagonist's release remains conditional. Friend and writer, St. James, has released an endearing, open letter to Alig on the World of Wonder website detailing the many changes the outside world has encountered since Alig was imprisoned. In the letter, James mentions style, the enormity of the internet, a change in public awareness of transgender issues (including the widespread usage of the word "cisgendered"), and a slew of mildly depressing observations regarding Millennials.
Musto was one of the first to cover Alig's story in the mid-90s. In light of Alig's release, Musto has bulleted a list of notable moments the two shared in New York in Out. He mentions the Disco 2000 bash at the Limelight club, one of Alig's parties, where shocking performances included a woman "making love" to a soda bottle and a man drinking his own urine. The limelight is now a shopping mall in Manhattan, New York, and parties with the kind of performances the 90s venue once saw have seemingly all moved over to Brooklyn!
The infamous club kid, Alig, wrote a book entitled Aligula while serving his sentence and managed to remotely manage both a blog and Twitter account. To both Michael Musto and his Twitter followers, Alig has claimed that he is set on remaining drug-free now that he has been released. Despite this, St. James reviews several synthetic substances toward the end of his open letter to Alig.
Opinion by James Ryder
Follow me on Twitter @jamesdotryder
Sources:
Out
World of Wonder
Huffington
NewNowNext
Buzzfeed