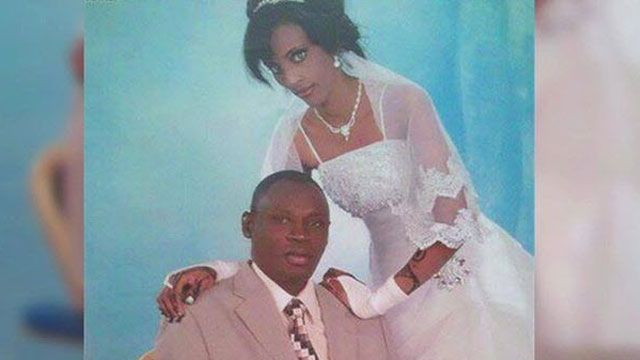 Africa seems to be the latest target for terrorist activities incited by religious hatred. Incidents include the Boko Haram tragedy in Nigeria and the latest from Sudan, where a woman named Meriam Yehya Ibrahim Ishag, is condemned to death for apostasy: being a Christian. Ishag, who is a pregnant mother, doctor, and Orthodox Christian is accused of apostasy by the judiciary system in Sudan and has been given three days to consider her options, despite requests for clemency by Western embassies in Khartoum. The ruling to hang the woman on charges of adultery and apostasy has attracted the attention of  Amnesty International, who claim that the sentence is abhorrent and who call on the country to reverse the charges.
Ishag's tale of woe began last Sunday. Accusations of adultery were charged against her in 2013 because she is married to a Christian man, Daniel Wani, originally from South Sudan. She was convicted to death on Thursday May 15 following her defiance against the court's judgment. Refuting claims that she was born a Muslim, according to documents produced by relatives, Ishag said that Christianity was the only faith she was raised with. Refusing to repent and convert to Islam in the four days she was given, a defiant Ishag refused to respond when the judge used her Muslim name. Judge Abbas Mohammed Al-Khalifa, who addressed Ishag as Adraf Al-Hadi Mohammed Abdullah, passed out the sentence in a lower court in the Khartoum district of Haj Yousef, Sudan. The pregnant Ishag was advised to repent by an Islamic cleric thirty minutes prior to the hearing but she remained defiant until the sentence was pronounced. The ruling will not be carried out until two years after Ishag gives birth.
Officials, on condition of anonymity in line with Sudanese regulations, reported that the  27-year-old Meriam Ibrahim is a Muslim by birth and has committed  apostasy, as she refused to repent and return to Islam. The death sentence came with a punishment of  100 lashes for committing "zena," the Arabic equivalent for illegitimate sex. While adultery in the West is no longer considered a criminal offence, the Sharia Law of Sudan appears to think otherwise. Ishag is convicted of having sexual relations with a Christian, David Wani, a U.S. national acquitted in an earlier case of harboring an apostate, whom she married in 2011. The couple has an 18-month-old child together and are expecting their second in two months.
The Sharia Law, an Islamic code of law that runs most Islamic cultures, states that a woman is to follow the faith of her father and prohibits sexual relations with non-Muslims. Ishag, on the other hand, says that she chose to follow the Orthodox Christian faith of her Ethiopian mother, as her father was absent for the most part of he childhood and adolescence. Sharia Law has different rules for men, allowing them to marry women outside the Islamic faith although andy children are bound by law to follow the Islamic faith.
Amnesty International's Sudan researcher Manar Idriss called the act "abhorrent" and "appalling" and insisted that adultery and apostasy cannot be crimes in the modern day. Supporters of Ms. Ishag called for her immediate and unconditional release, but were met with a smaller group of people who supported the court's ruling. Protestors opposing the ruling chanted her name, demanding Sudan avoid hanging the woman. It is the first time they have legally sentenced someone to death over religious issues. These demands were backed by a joint statement released on Tuesday by the U.S., U.K., Canada, and the Netherlands requesting that Sudan free the woman and respect religious freedom. Ishag has been advised by her legal counsel to challenge the ruling in higher courts, as flogging has been common practice, but the death sentence has not previously been used.
Sudan has seen bloodshed due to religious hatred, a cause that led to the formation of the world's youngest country, West Sudan, in 2011, now surrounded by war and ravaged by political terror. Should Sudan actually hang this strong-willed woman for apostasy they will face the ire of the world for the consequences of their judicial ruling.
By Rathan Paul Harshavardan
Sources:
Al Jazeera
BBC
The World Post
TIME