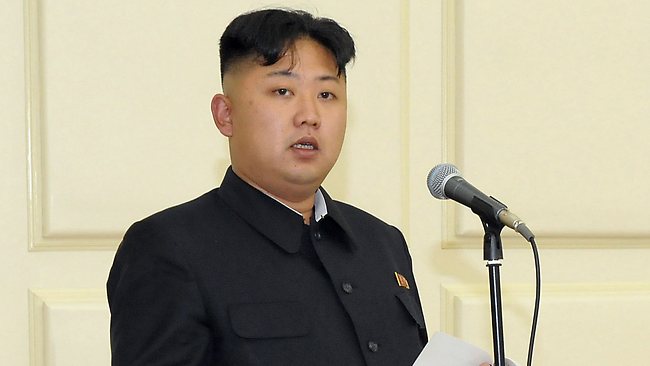 Kim Jong Un, the North Korean dictator who had been publicly absent in recent weeks, re-emerged on October 14 with a cane and many questions unanswered. There has been a great deal of speculation about whether or not the communist leader has suffered illness or injury, as well as his possible vulnerability to a coup by opposition leaders. In the wake of Kim's return to the public spotlight, new details have been revealed about his suspected illness or injury.
The National Intelligence Service, which is South Korea's spy agency, told legislators that a foreign doctor was consulted and operated on Kim Jong Un in either September or October 2014 to remove a cyst from his ankle, according to opposition leaders. Moreover, the officials commented that the spy agency also told lawmakers in a closed-door session that the cyst could recur because of Kim's health habits and chaotic public schedule.
According to reports, Kim Jong Un has a condition known as tarsal tunnel syndrome. The syndrome is often painful and it is caused by the compression of a nerve, which can result due to a cyst. Surgery is generally viewed as a last resort after other treatments are deemed unsuccessful.
Following Kim Jong Un's appearance with his wife at a function covered by the state media on September 3, the North Korean leader disappeared from public view for 6 weeks, and when he reappeared on October 14, he was seen hobbling with a cane and appeared slimmer. Prior to his absence, Kim was seen with a noticeable limb and there were also reports that revealed he had injured himself during military training exercises in August 2014. During his absence, wild media speculation about Kim's illness or injury was especially significant because of the Kim family's importance to poor, combative, and nuclear-armed nation. This is because the Kim family has ruled the country since its creation in 1948.
According to experts, individuals who suffer from this disorder and require surgical intervention should not apply any weight to the affected region for 10 days after the operation, and an improvement in symptoms could take as long as two to three months. If these reports are in fact true, the timing of Kim Jong Un's disappearance from the public arena would make sense.
According to Dr. Kim So Yeon, who served as personal physician to Kim Jong Un's grandfather, the North Korean leader has also inherited a number of health concerns, including psychological problems and a history of obesity. Moreover, she added that both Kim's father, Kim Jong Il, and grandfather, Kim Il Sung, suffered from diabetes, stress disorders, and heart ailments.
Now that Kim Jong Un has returned to the public stage following an unexpected and lengthy six-week absence, new details have been revealed regarding the world leader's suspected illness or injury. It has been revealed that the North Korean leader recently had surgery to remove a cyst from his ankle and inherited a litany of medical concerns, as well as suffers from a history of obesity and psychological issues. In addition to the medical concerns surrounding Kim, a political purge, in the wake of the execution of Kim's uncle, Jang Song Thaek, has continued in North Korea, which has captured the attention of South Korean lawmakers and other world leaders, as well as continues to raise a ominous eyebrow on Kim Jong Un.
By Leigh Haugh
See Related Articles:
Guardian Liberty Voice–Kim Jong Un Injury or Illness
Other Articles Written by This Author:
Guardian Liberty Voice–Leigh Haugh Author Archive
Sources:
USA TODAY
CNN
Irish Times
TIME