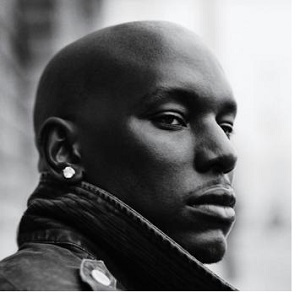 Tyrese and Ginuwine's Instagram beef went viral after the public demise of the R & B group TGT (Tank, Ginuwine, and Tyrese). It appeared the Three Kings singers had already taken an extended sabbatical. Twitter pointed to an alleged beef among the guys some time ago, along with the rumor of drug usage and other obstacles. Although no official mention of a breakup had occurred, there was silence surrounding the chance of any future projects.
The quietness broke this week when Tyrese took to Instagram to render the benediction for TGT, giving the final read on the status of the group. While the Fast and Furious actor alluded to band mate Ginuwine as the catalyst, G disagreed with the public stunt and pointed the finger at Tyrese, blaming his "diva-like" nature for the conflicts in the group.
The Shame singer began the public beef by stating that he was sorry to break the news that the group was over and he and Tank were moving on. The singer said it was not about fault and more about business. The now deleted message which was posted by Tyrese continued as follows:
We will forever love our brother G as brothers… We have too much history to turn this into anything negative. It was only three of us, we did one album.. it was epic, And now it is over. We have been forced to start looking into someone else… or me and T just might do it solo. The reason it worked is because of our history and mutual respect. I do not know I am just shocked and disappointed that I am even putting up this post…. #ThreeKingsNoMore but I guess…. #LSG only made one album… D*mn.
After the post went viral, the claws came out and Ginuwine did not hesitate to return the favor by posting:
Wow, really to post personal business is a p**sy move ni**a. Why would you do that ? Since you want to do that keep it going and we will expose it all DIVA! Let's get it!!!! Be a fu**ing man, not a little boy and talk to me… call, don't try and manipulate the situation publicly. Wack, wack, wack of you. Exactly why it is the way it is!
The supergroup that fans had grown to love as TGT consisted of three heavy hitters who had done well in the entertainment industry as solo artists. The group is named after the first letter of each member's stage name. When
the band was formed, the guys were all close friends, Tyrese had even been the best man at Ginuwine's wedding. TGT was established in 2007 but did not release its debut album until 2013. Three Kings was released on Atlantic Records to the delight of many fans.
It may be too early to really determine if the breakup is permanent or just a disagreement that aired too soon. It seems while the finger is being pointed in opposite directions, fans are hopeful for a reconciliation. According to TMZ, Ginuwine left the group just as they began work on their sophomore album. Although no true details have surfaced, it is allegedly due to a business decision for Ginuwine. As it stands, Tyrese and Ginuwine's Instagram beef has gone viral and the group TGT, as it was once known, is a done deal.
By Cherese Jackson (Virginia)
Source:
That Grape Juice: G Slams Ty For Publicly Acknowledging Private Beef
Photo Credits:
Top Image Courtesy of aidan_lane – Flickr License
Inline Image Courtesy of  Ralph Arvesen – Flickr License
Featured Image Courtesy of Randy Stewart – Flickr License