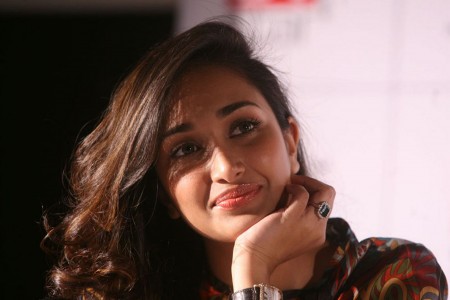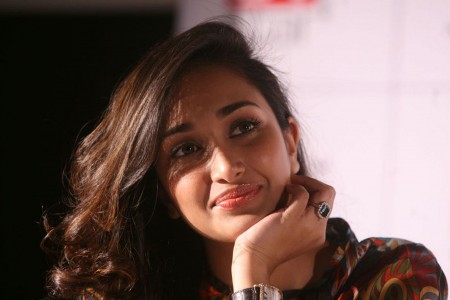 Police have said that Bollywood actress Jiah Khan has allegedly committed suicide by hanging herself at her residence in Mumbai. The Times of India reported that Jiah had been depressed over her 'strained' and 'failing' relationship with Suraj. The 25-year-old was found hanged in her apartment by her mother on Monday night.
It has been suggested that the actress discovered that her boyfriend Suraj had a new love interest.
A source told the newspaper that, "Jiah was said to be very possessive about Suraj. Last night they exchanged text messages on their cell phones. Suraj also sent her a bouquet which she did not accept."
Sources who were close to Khan said, "She had been depressed for some time due to personal issues, but was keen on returning to acting soon. She was also meeting filmmakers regarding projects."
According to the police report, they are questioning her maid, watchman and neighbours to find out who her last visitors were. Police sources said that the suspected suicide took place around 11pm and they have not yet found a suicide note was found. The actress's body has been sent to the Mumbai Cooper Hospital for postmortem.
Jiah Khan was also known by the name Nafisa Khan. The actress made her Bollywood film debut in 2007 opposite Amitabh Bachchan in the controversial Nishabd. She also acted opposite Aamir Khan in Ghajini and Akshay Kumar in the 2010 Indian comedy Housefull. She also received a Filmfare Best Debutant Nomination.
Nafisa Jiah grew up in England and had only recently to Mumbai to be closer to her mother Rabiya.
The Bollywood community has been shocked and dismayed at the news.
Filmmaker-choreographer Farah Khan tweeted, "Can't register that Jiah is no more… "Worked with her in Housefull and she was so beautiful and such a good soul. "Too young to go Jiah."
Tributes have been pouring in for Jiah Khan from across the Bollywood industry. Many actors and directors have spoken of their shock at the young actress's apparent suicide. Fellow actress Dia Mirza tweeted, "RIP Nafisa (Jiah) Khan. You were too young and beautiful…"
Bollywood superstar Amitabh Bachchan tweeted, "WHAT …!!! Jiah Khan? What has happened? Is this correct? Unbelievable!!!"
Nafisa Jiah Khan was a Bollywood actress who was highly thought of in the industry, the news that she has committed suicide has brought a huge amount of surprise reactions on Twitter as well as many tributes. She had only just resumed tweeting to her fans.
After a break from acting the actress also took a "Twitter sabbatical" to "recollect her thought" in April, she had only just returned to the social network a short time before she was found hanged in her apartment.
As more tributes come flooding in after the news of Nafisa's death, the film maker Ram Gopal Varma tweeted, 'Never ever seen a debutant actress with more spunk and more spirit than Jiah when I was directing her in Nishabd."
The film maker also tweeted that, "The last time I met her Jiah told me that everyone around her makes her feel like a failure. He tweeted two further times, "In spite of being highly appreciated in Nishabd and being a part of hugely successful Ghazni and Houseful she had no work for the last 3 years." He finished with his last tweet, "I dont know the reason what led to this but Jiah was very depressed about her career and scared for her future."
The commissioner of Police, Vishwas Nagre said the last call on Jiah's cellphone came at 10:53 pm from Suraj Pancholi. The 25 year old actress is believed to have hanged herself after speaking to her boyfriend on the phone. She allegedly threw a bouquet that Suraj had sent her out of the window and then hanged herself.
Her father Ali Rizvi Khan is an Indian American and mother Rabiya Amin is a former Hindi film actress, who worked in Tahir Hussain's Dulha Bikta Hai. Jiah was born Nafisa Khan on February 20, 1988 in Chelsea, London.
Tanuj Garg of Balaji Telefilms and a friend of Jiah said, "We knew each other socially and often discussed our London connection. She was a soft-spoken, sweet and a pleasant individual. Truly shocked at the news!"
The 25 year old actress Jiah had herself gotten on Twitter two weeks previously and tweeted, "So sorry I have been off twitter! Took a bit of a break from twitter verse.. sometimes u need a sabbatical to recollect ur thoughts."
The Bollywood industry has been shocked and saddened of the loss of Nafisa Jiah Khan the Bollywood "English" actress who committed suicide in her Mumbai apartment. Suraj, her boyfriend has not been available for comment.
By Michael Smith