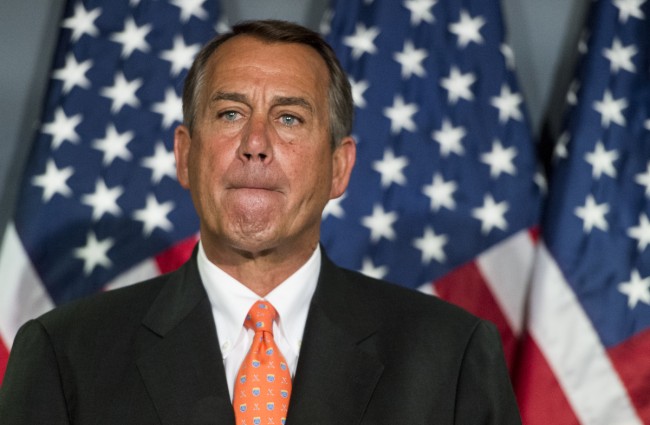 The latest United Technologies/National Journal Congressional Connection Poll shows that 59 percent of Americans are saying 'pass the immigration bill.'
Unfortunately, as we have all witnessed, Congress doesn't care what the American people want.  They're good at 'telling us' what we want, but that is seldom factual.
The Senate bill was passed, and sent to the House.  The House declared it 'DOA,' Dead on Arrival.  They decided to create their own bill, and not even consider, or amend the Senate version.
The poll showed that slightly less than 20 percent do not want the House to pass any form of immigration reform, and 13 percent want the path to citizenship removed.
Those who took part in the survey were given four options.  The two most popular were 'pass the Senate bill as is,' 29 percent, and 'pass the Senate bill with increased border protection,' 30 percent.
John Boehner, continuing to prove he has earned his reputation as the worst Speaker in history, and the major reason nothing gets done in Washington, has ignored the Senate bill in its entirety.
Both Democrats and Republicans want to see passage of a comprehensive immigration bill.  Although Republicans in Congress continue to oppose much of the Senate's bill, those polled showed a different result:  42 percent, said they would like the House to pass a version of the Senate legislation but with firmer border-security provisions.
The House will not began discussions until September.  Because it's the 'right thing to do,' and because it makes sense economically and demographically, what will likely be accomplished is 'nothing.'
Our government does not care what the American people want.  And the poll shows that Americans want an immigration bill passed.
Alfred James reporting
source