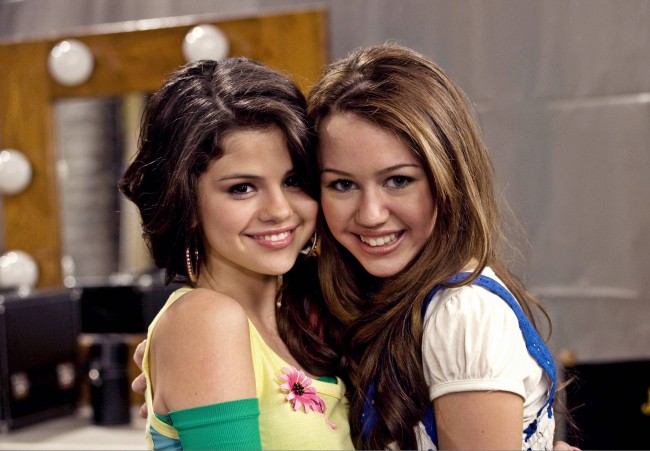 With 2013 coming to a close, it is time to look back at the most memorable, shocking and unusual moments of Miley Cyrus, Selena Gomez and many more. Between Cyrus' twerking and Justin Bieber's retirement announcement, it proved to be an interesting year for the A-list celebrities.
1. Gomez Storms Off Stage After Cursing
During her performance at the Jingle Bell performance, Gomez showed that she is definitely no longer the Disney star that she once was. After suffering a technical malfunction during her performance, the 21-year-old star cursed and then stormed off stage. She did try to explain to the audience and even informed the technical staff, but nothing was done about the problem. She eventually completely gave up on her performance.
Gomez was not the only star to suffer from this type of technical error, but she was the only one to drop the F-bomb.
2. Jennifer Lawrence Trips While Receiving "Best Actress" Oscar Award
Jennifer Lawrence looked beautiful in her Dior Couture gown, and it all seemed perfect when she was announced as the recipient of the "Best Actress" award for her part in Silver Linings Playbook. On the way to receive the award, she struggled to get up the stairs due to the dress, and tripped. It could have all gone downhill from there, but the Hollywood star showed that she was human by laughing it off and getting on with her acceptance speech.
3. Cyrus Lights Joint on Stage
Before Gomez cursed and more stars had embarrassing and memorable moments, one of 2013's most shocking would be Cyrus on stage at the European Music Awards. While in Amsterdam, the former Disney star lit a joint to celebrate receiving the "Best Video" award for video Wrecking Ball.
4. Lance Armstrong Admits Doping
One of the biggest shocks of the year from celebrities and big personalities had to be Lance Armstrong. While not an A-list star, he was looked up to by millions around the world after winning a series of cycling tournaments. However, he admitted to Oprah Winfrey that he had taken performing enhancing drugs to help him win all those times. He was stripped of his medals and his times were taken from the records as if they never existed.
5. Kanye West Gets Engaged
Many may have expected it after Kim Kardashian gave birth to his child as it was the "right thing to do." That did not mean it was going to happen. However, West surprised everyone when he got down on one need and finally proposed. It was in front of thousands, and he even arranged for the Jumbotron to read "PLEEEASE MARRY MEEE!"
6. Justin Bieber Tells Everyone He Is Retiring
The most recent moment for Bieber was telling the world that he was retiring. He was asked during an interview what his plans were for next year, which brought the answer of retirement. It turns out that he is not quite retiring, but will be taking a break from music.
There have been many announcements and theatrics this year. 2013 has definitely had some of the most memorable moments for Cyrus, Gomez and so many more.
By Alexandria Ingham
Toronto Sun