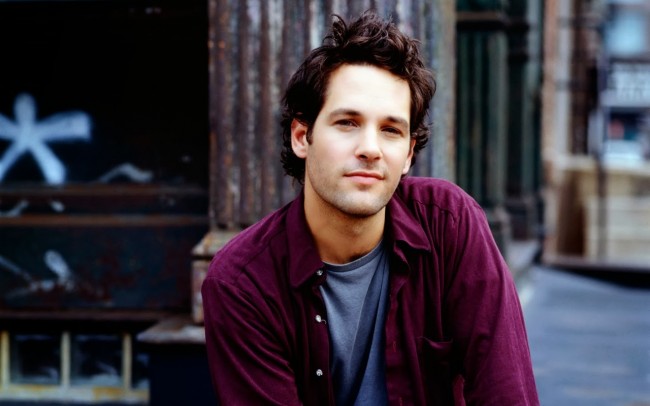 Paul Rudd is a funny actor, sure not a screen commander, but he definitely gets the laugh box going. While his awkward movements and one-line zingers crack a smile, one is left to wonder – what was director Edgar White thinking. Paul Rudd as Ant-Man in the newest Marvel movie? A stroke of genius or a cringe-worthy removal of the director seat, to avoid the face-plant of an impending fail? Audiences will be left to decide.
The president of Marvel Studios thinks Wright's mention of Rudd is a stroke of genius. He was quoted as stating the studio "felt a huge sense of relief" because, after all, finding the star is the hardest job.  There is speculation on the definitive role. For the comic geeks out there, take a momentary nap as the brief history of Ant-Man is listed. Henry Pym is a scary smart scientist who develops a formula to alter his size, of course at a later date, Pym retired and Scott Lang- electronics expert, takes over the identity. Which version of Ant-Man Rudd will play is still up for debate.
Back to the origins – Pym takes his formula and places on his handy dandy helmet for an amazing combination. He could shrink into the size of an ant and with
the helmet, control armies of ants. While many not familiar with the back story may issue a hearty guffaw, there is more! Pym gathers his superhero methods and shares it with his geeky hot girlfriend, Janet Van Dyne. Formula reviewed and Van Dyne becomes The Wasp. This miniature set of super-heroes are actually the basis for none other than the Avengers. Stan Lee created the Ant-Man mostly for fun and it was an ideal that blossomed and sold nicely. The role is so unique, selecting a commanding actor is necessary. Could Rudd bring that to the new Marvel flick? Consideration of this casting could be a stroke of genius or an imminent Marvel fail.
Nothing against Rudd at all! He played slap-happy roles like Peter Klaven in I Love You, Man and buddy to funnyman Steve Carell in The 40 Year-Old Virgin. There is a theme surrounding Rudd and it's "goofy funny." Is Marvel Studios looking to add a slap-stick, overly comedic spin to the movie and if so, how successful would that be? Marvel Studios has hit some homeruns like Iron Man, Thor and this writer is looking forward to the 2014 release of Guardians of the Galaxy. Some of their flicks have left lukewarm reception in its wake, such as Iron Man 2, Captain America and the many faces of The Incredible Hulk.
In addition, the premise of the Ant-Man may shift. Rumors suggest that Wright has been considering the movie for years and instead of a mad scientist, he's considered the Ant-Man living a double life as a "bad-ass secret agent." Not sure how well that will go. With the newest Marvel concept on the block, it may be wise for Marvel to stick to the comic book theme. The movie is slated for a release date of November 6, 2015 – yes this will come after the sequel of The Avengers: Age of Ultron. It will be a mild shame to not see Rudd participate with a group that Pym, notably developed. Rudd as a superhero? That shrinks? That can control ants? A move that can bolster Rudd when he stars as the Ant-Man as a stroke of genius, or a scathing box office fail.
Angelina Bouc