Welcome back! This marks the beginning of part two (bronze tier) of our list of the top 20 video games of 2013. This list contains (according to some) the top 20 best games from 2013. Remasters, releases making it to new consoles, and collections are exempt from this list. Some games came out in different places in different years, with that in mind a game must have come out in the U.S. in 2013 to be eligible to make it onto this roster. This list is broken up into four different sections, bottom tier, bronze tier, silver tier, and gold tier. There is no order of importance in these tiers, they are all equally worthy. Hopefully you will find something here that intrigues you, every one of these games is excellent.
Forza 5 Xbox One

The fifth installment in the series moves to the Xbox One with pizzaz. Improving upon what the series is known for, Forza 5 adds to its legacy and simultaneously entices new racers. The game offers assistance such as showing an appropriate line to follow in a race but disabling such handicaps gives the driver more funds at the end of a race which leads to more expensive cars, more often. Placing is grouped, meaning you no longer have to actually get first place to win the top amount of money. The top three places get you gold, four through six land you in silver, and seven through nine put you in bronze. This keeps the game more fun than serious while allowing the best to still get what they deserve.
The AI in this game feels less robotic and more realistic. The other racers are not perfect, they will make mistakes, but they will do enough correct that you can still learn from them. This game offers such an addictive upgrade system that you'll likely want to immediately jump into another race, unfortunately the loading times take longer than most people find comfortable. This title holds a brutal amount of different cars, each with specific handling that is distinct. The amount of customization is something cars fans will go nuts for.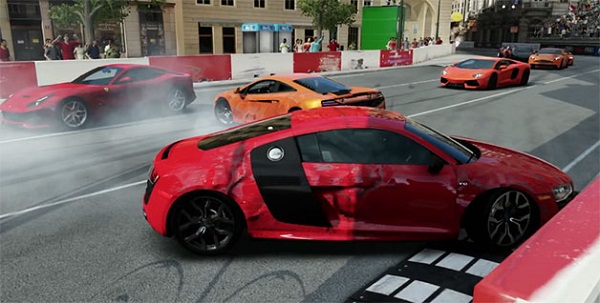 Europa Universalis IV PC

If you enjoy solving problems in nonviolent ways, making your own goals, and commanding entire countries than Europa Universalis IV is the title for you. This grand strategy game spans many decades but it gives you the option of beginning at whatever time (in the timeline) that you like. If such big games look scary to you, worry not, the tutorial system here does a great job of introducing new players to the concepts being used here and this installment of Europa Universalis has more streamlined menus and user interface making menu navigation easier and more efficient.
The amount of different possibilities here are as large as the world itself, you can play this title for hours and hours and still find new scenarios and ways to approach your style of play. This experience has no voice acting but it does have a soundtrack that will enthrall as well as relax. Attention to detail can be found in every aspect of this game. When it comes to multiplayer, Steamworks is present and really helps to the boost multiplayer, connecting with others works great and Steamworks even includes mods. With so many improvements to the genre and series it is difficult to imagine, control history in whatever manner you want. Fans of grand strategy games will likely find even more things they love about this title.
Killer Instinct Xbox One

This game is not for the faint of heart, it is a serious fighter. It has been more than ten years since the last Killer Instinct game. Die-hard fans of the series have been wanting a sequel for a long time and now they finally have it. The game is exclusive to the Xbox One and has a number of different ways to be purchased. Unfortunately, the game currently only has six characters, Spinal and Fulgore will become available in January and March but there will be a second season of characters in the future. Each character has an extremely distinct feeling to them and the gameplay is so elaborate that the small roster is not really a problem. To those watching matches without understanding the mechanics it may be like looking at an elaborate math problem you don't understand, the logic is there but you simply can not comprehend it. The games dojo (training mode) does a great job of teaching players the mechanics of the game so don't worry if it looks confusing.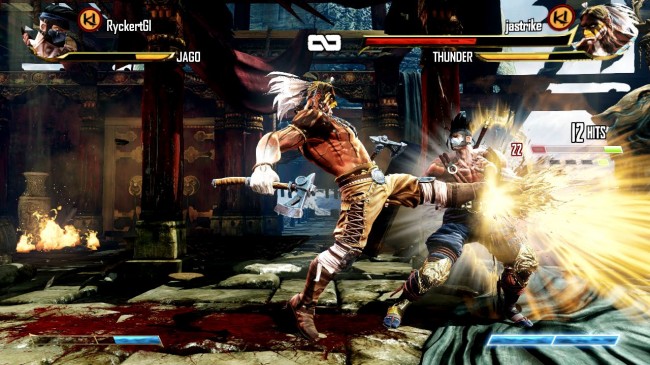 Every moment in Killer Instinct counts because your health bars do not refill at the end of a match, there is a pause, the knocked out player moves onto their second life bar, and the action continues. Fighting games depend on mind-games, making plans and duping your opponent with them; Killer Instinct is all about this. If you are stuck in a combo but you know what is coming you can break out of it. Additionally, if you are performing the combo and you know the opponent is going to try to combo breaker you, you can counter their combo breaker. This sounds tough and it is, but when you accomplish it the satisfaction is immense. The environments and music in this title emphasize the mood of the battle, if you can get a big combo going and link it into an ultra combo the setting and soundtrack will match your intensity, it is really something.

Beyond: Two Souls PlayStation 3

Easily one of the most unique experiences on major consoles, Beyond: Two Souls follows the character Jodie Holmes (Ellen Page) throughout her life. If you have played Heavy Rain, this title holds a number of similarities in terms of character expressions, choices, and quick time events that make up the majority of gameplay. Due to the cinematic nature of the game, this is a great title to play with a friend, but if you have company that wants to participate there is a multiplayer option although, the second player will have a noticeably smaller role gameplay-wise.
Some games with emphasis on narrative make mistakes when it comes to scope, but here you follow Jodie across important events throughout her entire life. This complete feeling of understanding is one not present with most protagonists. The chapters jump you across Jodie's life which not only adds a sense of surprise but does so without blatantly allowing the player to figure out what will happen next. With so many exciting and tense moments Beyond: Two Souls is likely to have you on the edge of your seat at times, and ready to cry at others. This comes most recommended to those that love story in their games.
Plants vs. Zombies 2: It's About Time iOS, Android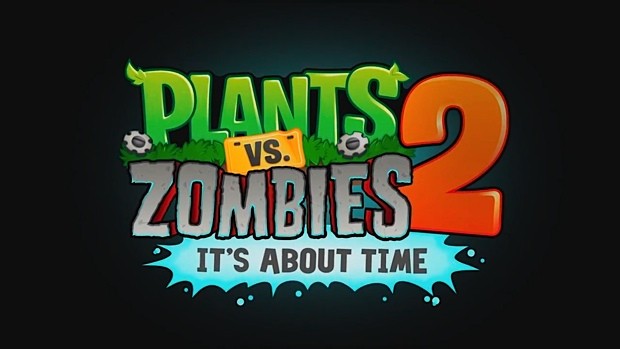 Finally! The second installment in the series. The title is not only a play on how long the wait has been, but also a joke on the story being about time travel. Using the basic set up of the previous game, Plants vs. Zombies 2 continues tower-defense gameplay by putting plants against zombies in a setting that requires careful planning. In this game you go to different worlds that each influence gameplay in their own way. There are also new zombies to figure out and new plants to utilize.
The title is free-to-play which means it can be downloaded for free. The game offers you short cuts, power-ups, and new plants for a fee but these can be ignored. Almost every level is replayable and adds a new challenge each time. If you play this game over time you will encounter the treasure yeti that helps to add an incentive to come back and continue to play this game. There are a lot of levels to play and a lot of stars to obtain from replaying levels. The seemingly simple but actually complex gameplay allows for players to get better as they come to understand the game more. Excellent work Popcap.

Welcome to the end of part two (bronze tier) of the top 20 video games of 2013. Two parts and half of the games chosen still remain. 2013 has been an incredible year for video games and we are excited to show off the last ten picks. Silver Tier is up next. It needs to be said again that any game to make it into this top 20 list likely deserves your attention.
By Garrett Jutte
Related Video Games Articles
Top 20 Video Game of 2013 Part One-Bottom Tier
20 Best Video Games of 2013 Part Three-Silver Tier
20 Best Video Games of 2013 Part Four-Gold Tier
Sources
Rev3Games
IGN
Forbes