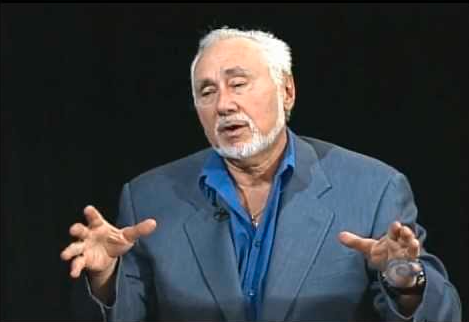 Guardian Liberty Voice had the distinct honor to interview this talented mind of literary genius. Neiderman, took a moment to chat with GLV regarding the robust acceptance of his words, behind an epic trilogy and further yet his own successfully branded path. 
Andrew Neiderman, who has been the ghostwriter behind the epic series branded by V.C. Andrews, for 26 years, cannot hide excitement for Lifetime's remake of teen classic Flowers in the Attic. Word came from the mouth of the mastermind himself that the remake promises more in-depth analysis of the beloved -or loathed- Dollangangers. Flowers in the Attic with its themes of darkness, family treason, incest and claustrophobia used to be shared among teens in slumber parties and read as the bible for rebellions. Andrews challenged a time when nudity was so scarce, disturbing themes were never included in Young Adult novels and incest was not even a topic to be discussed.
However, the movie adaptation of the novel was – in Neiderman's words and also in the eyes of millions of fans – horrifying to say the least. The main theme of the incestuous love story that takes place between Chris and Cathy Dollanganger is stripped from the movie, not to mention the bleak ending that left no chance for sequels. Lifetime's remake, however, promises a darker, more faithful approach.
Behind the V.C. Andrews franchise is a talented and skilled writer, Andrew Neiderman. Despite having major successful novels like The Devil's Advocate, Neiderman knew worldwide success through the V.C. Andrews franchise. It is the longest running literary franchise in history, going over 34 years. Neiderman was first introduced to the franchise through having the same agent and editor as Virginia Andrews, who was too ill to finish writing the series. Neiderman states that despite not having a direct contact with Andrews, it was still pretty easy for him to study her style and delve into the characters she created.
"The key to good writing," he said, "is to have curiosity about the world. Details are also very important. With the V.C. Andrews franchise, I studied the characters very closely. It wasn't hard. Our demographics were the same, we both wrote for young people. I was an English teacher, head of the department for 23 and a half years. I was publishing while I taught. I directed school plays as well so literature and drama were always in my background. Teaching young people has also taught me how they think and act."
Neiderman says that Andrews' characters live in his head. His writing schedule is crammed. He produces two to three novels per year and works seven days a week. He always starts with the "What If?" question then taps into the character. Once a full-blown character is written on paper, the plot is built upon the starring character.
Great news is on the way for Andrew Neiderman. MarVista Entertainment is developing a series based on V.C. Andrews' Daughter of Darkness. A stage musical based on The Devil's Advocate is being prepared for the London theater and a stage version will be produced in Holland and Belgium in 2015. Neiderman has collaborated with Permut Productions in Hollywood to develop a television series based on the novel and film that starred Keanu Reeves, Al Pacino and Charlize Theron. The film was a major success both in the United States and worldwide.
Andrew Neiderman was 30 when he published his first novel and had already published 18 novels on his own before he took on the V.C. Andrews franchise. He states his inspiration came from the works of great authors and novelists William Faulkner, Ernest Hemingway and James Lee Burke. He is drawn to poetic style, rich settings and three-dimensional characters.
Flowers in the Attic debuts Saturday, January 18th on Lifetime and stars Heather Graham and Ellen Burstyn. Days before it airs, Lifetime is already preparing an adaptation for the second book in the Dollanganger Series, Petals on the Wind.
By: Jaylan Salah
Interview
Source: