Paul Walker is rumored to be replaced by Homeland actor Rupert Friend, for the upcoming Agent 47 movie – the sequel to the 2007 title, Hitman. This news was shortly followed by reports that Anchorman 2: The Legend Continues star James Marsden could play Dawson Cole in The Best of Me – another role that was originally intended for Walker.
Homeland Star to Take on Hitman Role?
Friend (aged 32) is a British film actor that rose to fame after starring as Peter Quinn in Showtime's award-winning TV drama, Homeland. Starting out his acting career in the film The Libertine, Friend eventually went on to play larger roles in Pride and Prejudice (2005) and The Young Victoria (2009).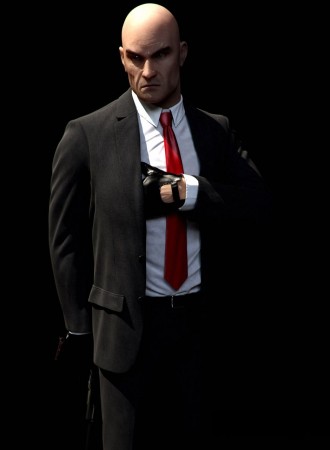 Walker was already set to star as the fictional hitman, Agent 47 –  the main protagonist from Square Enix's illustrious Hitman video game franchise. However, after Walker was tragically killed in a car collision in Valencia, Santa Clarita, on Nov. 30, the film's developers were forced to consider alternative arrangements.
During early 2013, Agent 47 was first announced. Aleksander Bach is said to have been entrusted with the film's development, making his directorial debut, while Kyle Ward, Skip Woods and Michael Finch were involved in penning the script.
Twentieth Century Fox Film Corporation originally released a 2007 film adaptation of the game franchise, starring Die Hard 4.0 villain Timothy Olyphant. Directed by Xavier Gens, the Hitman movie tells the tale of a man that had been nurtured into a world of professional contract killing. From a young age, Agent 47 was provided weapons and hand-to-hand combat training. A unique barcode was imprinted across the back of his head, forming part of the character's signature look, along with his immaculate suit and tie outfit. Agent 47 then continues life under the reigns of his employers, known only as The Organization.
The Hitman film was widely criticized by video game fans and movie critics, alike. Review aggregator site Rotten Tomatoes report that just 14 percent of critics awarded the movie a positive rating, with a total of 102 reviews having been taken into consideration. The film was given an average rating of 3.7 out of 10. Meanwhile, user review ratings were slightly more favorable, with 57 percent of viewers claiming to have enjoyed the movie.
According to Variety, Paul Walker's involvement in the film was one of the primary factors that enabled the movie to get the green light. In the aftermath of the Fast & Furious star's demise, and with Agent 47's production slated to begin in February of this year, the film's fate looked decidedly uncertain.
The first film netted around $92 million, with costs amounting to around $25 million. It has been suggested that Fox elected to allow shooting to proceed – even in the absence of Walker – due to the popularity of the video game franchise. Thus far, however, the plotline for Agent 47 remains a mystery.
James Marsden in Talks Over Film Adaptation of Novel
Meanwhile, The Hollywood Reporter recently reported that X-Men actor James Marsden was in talks with Relativity over assuming Walker's role in the planned adaptation of the Nicholas Sparks novel The Best of Me. Sources close to the entertainment news site, allegedly, state that Marsden has now received an offer and is currently involved in negotiations.
Best of Me follows the lives of two high school sweethearts, Dawson Cole and Amanda Collier. The pair fall in love, but part ways after Dawson is forced to end the relationship. The film is set to star Michelle Monaghan as the female lead, and will be directed by Michael Hoffman. Ryan Kavanaugh, Theresa Park and Nicholas Sparks will serve as the film's producers.
Before his departure, Walker was set to become involved in numerous movie projects, including Fast & Furious 7. Following the Takers star's death, the Fast & Furious 7 development team quickly convened to work out their next course of action. Director James Wan, writer Chris Morgan and Universal Pictures executive for the franchise, Jeffrey Kirschenbaum, decided they would tweak the script to allow Walker to remain an integral part of the film, while ensuring he was retired in a way that would appease longstanding fans.
By James Fenner
Sources:
Variety
Hollywood Reporter
Guardian Liberty Voice
Rotten Tomatoes