It is often remarked that the Republican Party is in dire need of a core fix if it is to once again become electable. To win, the GOP has a few things that, if tided up, will go quite far in making the party an acceptable counter to the Democrats.
As a disclaimer, let it be known that not all Republicans agree on what these fixes are. This is partially because not all right-wing oriented voters know exactly what they want. The Republican party is a diverse party; diverse in many wrong ways, and diverse in few constructive ways. The core of repairing the right comes from consolidating these two important factors.
Right off the bat, perhaps the most polarizing view in the party are Republicans opinions in regards to gay marriage. With people like Dave Agema of the RNC touting Russia's now infamous anti-gay laws as "common sense," it is no wonder why the GOP has trouble wooing many voters. Although the party itself made distance from Agema's inflammatory statements, his remarks point to a larger trend within the party.
The GOP's views on this issue are wrong above all else because they are outside of what a conservative's views should be on the role of government. Put aside the more than questionable moral premises that the party's anti-gay elements argue with; the bigger issue is that many Republicans somehow believe that it is the government's job to serve as nanny to Americans on what they should or should not do with they consenting adult partners.
Take for example former Republican presidential candidate Jon Huntsman, whose views on gay marriage he has made clear. "There is nothing conservative about denying other Americans the ability to forge [a loving relationship] with the person they love." Essentially, whether or not one is to morally agree with homosexuality is irrelevant. What is important is that the GOP works to allow gay marriages (or at least, to get out of their way) if they are to be electable because the party's current view reflects a position that stands against true conservative and American values.
The next key to success is the way the Republican party handles its dwindling support amongst the country's female voters. Women have been turning away from the party for some time now, and for good reason.
Who can forget Todd Akin of Missouri and his mindless remarks about, as he called it, "legitimate rape?" Forget the issue of abortion for a moment: Akin quite evidently displays the readied ignorance in regards to women's issues that the Republican Party suffers with.
Maybe the first step of consolidation would be to present more capable female candidates on their tickets. Another potential move might be to enter into deeper consultation with leading women's groups to better understand their positions. Perhaps the party could also consider toning down its very polarizing rhetoric on abortion. Although it is controversial and Republicans have ample reason to dispute its moral merits, any sort of dispute cannot be in Todd Akin fashion and must be undertaken only by those who truly understand the issues.
Doing these things will at least stop the bleeding that the party is suffering in regards to the nation's female voters. However, as critics have pointed out, a culture shift is needed in the Republican establishment in regards to women if the party is to become competitive once again.
It is also important to consider how the party perceives immigration and minorities. Far too many elements of the Republican Party treat these issues through the narrow lenses of radical conservatism where, in reality, it would be easy for the party to assert itself as the natural leaders for immigration and minorities.
Separating the two, consider immigration first. The recent house document titled "Standards for Immigration Reform," appears to be a promising step as it at least points to the fact that Republicans are willing to negotiate. In it, there are indications of conciliatory paths to citizenship, which is a major shift for the party as a whole. It is a good start, but more work must be done. A path to citizenship is crucial, but even more important is a path to normalization for all immigrants and immigrant communities. In doing this, Republicans would once again take the lead.
Minorities are what gave President Obama the White House back in 2012, and if Republicans cannot see this, they will be in for some difficult election cycles to come. True or otherwise, there is a growing perception that the right-wing has animosity towards minorities, and those ideas have certainly taken root, as evidenced by many of the most recent elections.
What can be done is simple consolidation. More Republicans need to work harder to understand minority issues. More Republican candidates need to be represented by capable minority leaders. And, most crucially, more Republicans need to stop self destructing with inflammatory remarks.
All of these things are crucial, and the Republican Party most certainly needs to fix them if they are to win again. However, they are only one half of the issue. The groups that the GOP has thus far failed to integrate are a result of one group that they have integrated far too much: the Tea Party.
Like a parent that is overly submissive to a spoiled child, Republicans are overly committed to appeasing the giant super-baby that is the Tea Party. Some issues that the radical right tackles are legitimate of course, and many voices within the Tea Party movement are indeed constructive. However, as a whole, the polarizing conservative legion is the single most destructive force against the traditional Republican establishment and any future GOP presidential candidates.
In fact, it is so bad that 2012's Republican candidates were fighting over who was most conservative. Rather than talking about legitimate issues, many debates were focused on appeasing the Tea Party element of the GOP without consideration for the rest of the party's members.
If Republicans are serious about fixing their problems, they must do whatever it takes to wrestle control back from its most radical elements. According to the most recent polls, most voters within the GOP are not even so radical as to view the Tea Party favorably, so how does it make sense for independent voters to be swayed by the ultra-conservative brand?
If the Republican party wants examples of how to become electable, they should look no further than America's neighbor to the North. Often it has been quirked that Canada is a socialist country that is deeply liberal. However, if that is the case, why does the Conservative Party keep winning?
Under the guidance of Prime Minister Stephen Harper, the Conservatives rallied from being a disastrously fragmented group of parties to become arguably one of the most efficient political machines in contemporary politics. Harper's current majority government has survived similar scandals and controversies that bring down many other political administrations, but the Conservatives remain top dog in Canadian politics, and the Republicans can do the same.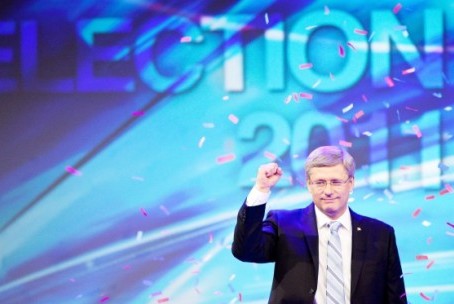 For starters, Harper dropped the social baggage that weighed the party down (i.e. abortion, gay rights, etc.) and fell in line with the views of the left-wing parties. Instead, he dedicated his party to being a bastion of foreign policy strength and conservative economics. By focusing intelligently on true conservative strategies and messaging, the Conservative brand pushed the idea of being the party of stability.
Also, Canada's right wing is not bogged down like their Republican counterparts by hyper-radical elements, and Harper runs a reasonably tight ship. Only the most competent members get coveted positions, and their elected officials stick closely to party lines when commenting to the media. This makes it so that Todd Akins cannot happen.
With the Republican Party in such disarray, there is perhaps no end to the commentary on what the exactly the fix is that the GOP needs to win. Gay rights, women's issues, and immigration are just the tip of the iceberg as both critics and supporters are ready to point out. These things must also come with the marginalization of the Tea Party and the consolidation of other marginalized elements to truly take hold. If the GOP successfully does these things, taking a page out of the Conservative Party of Canada's books, they can be saved and they can win once more. Whether or not they have the guts to do so is anybody's guess.
Opinion by Brett Byers-Lane
Sources
Courier-Post
Huffington Post
The Atlantic