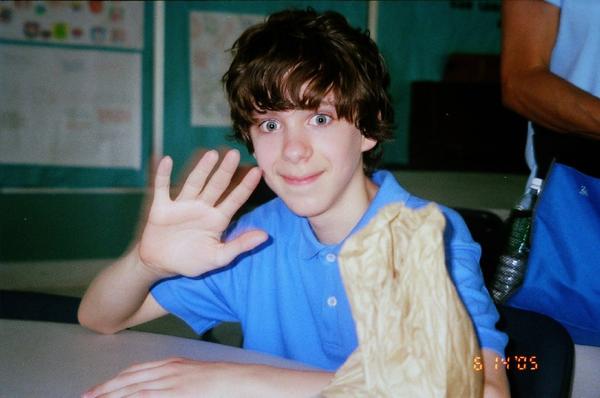 Peter Lanza, the father of the Sandy Hook Elementary School shooter Adam Lanza, has reached a conclusion that no parent wants to ever believe about his own child:  he says that his son was "evil" and wishes that he had never been born.
However, Peter says things weren't always this way.  When Adam was still in elementary school, he loved Sandy Hook, buying Christmas gifts for needy students.  But, Lanza relates in a series of interviews done last fall with The New Yorker, things got worse after middle school.  Adam was diagnosed with Asperger's syndrome, a type of autism, when he was 13-years-old.  He never really accepted his diagnosis, Lanza says.
Although Lanza, his wife and even mental health professionals missed the signs that Adam might have violent tendencies, Lanza says it was "crystal clear that something was wrong."  They saw changes in him like social awkwardness, anxiety, stress, sleep problems, problems with concentration and even the way he walked and avoided looking at other people.  They just never made the connection that he might take all of his bottled up emotions and turn them against other people — until it was too late,with Adam going on a murderous rampage, leaving 20 children, six teachers and his own mother, Nancy, dead.
Lanza doesn't blame his son's condition, however, and says that he believes that it "veiled a contaminant."  Asperger's syndrome is not associated with violent tendencies, mental health experts say.  And,when Lanza was asked to comment on what the believe the "contaminant" might have been, he said, "I was thinking it could mask schizophrenia."  Schizophrenia is a type of mental illness characterized by delusional thinking and hallucinations which can sometimes lead to violent behavior.  Although it usually manifests itself in a person's late teens or early adult years, it can sometimes begin at a younger age.  Early symptoms of the illness can be similar to those that Adam reportedly experienced.
Of course, hindsight often reveals things that weren't visible at the time. Lanza says he now believes that Adam would have killed him "in a heartbeat" if he had had the opportunity.  He further says that, while it's not a natural thing to think about one's own child, he does wish that his son had never been born.  He also reveals in the interview that he feels that "you can't get more evil" than what his son did, further adding that he beats himself up about the fact that Adam is his son "a lot."
Lanza says that he has received thousands of cards and letters of support, but he has only just started to go through them.  He has also met two of the families who were affected by what his son did, calling the meetings "gut-wrenching."  He says than when one of the family members told him that they forgave his son, he didn't know how to respond.
In the interview he also revealed that has thought about changing his name to avoid the attention associated with his son's actions at Sandy Hook,,but he feels like that would be like denying what happened and "[t]hat's not right."
The article detailing Andrew Solomon's interviews with Peter Lanza will be published in The New Yorker on March 17.
By Nancy Schimelpfening
Sources: