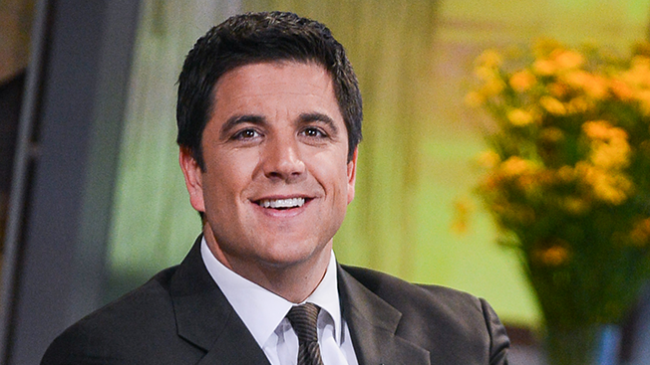 Monday morning did not start as it always does for ABC's top rated Good Morning America (GMA) as news anchor Josh Elliot was nowhere to be seen. Co-host George Stephanopoulos finally confirmed that Elliot had bid farewell to the show and was leaving to host at NBC Sports.
This is the second blow to Good Morning America with regards to a member of their cast leaving in four months. Sam Champion, who was GMA's former weather forecaster, left last year December to work on NBC's The Weather Channel. Champion now serves as the managing editor on the channel.
ABC has been really careful about keeping their star cast intact to maintain their top position. Careful negotiations have been made to make sure that the team that made all this success possible remained with the channel. Anchor Robin Roberts recently signed a contract to stay at the show while co host Lara Spencer officially signed a new deal last week. Stephanopoulos and new weather forecaster Ginger Zee will also remain part of the team.
President of ABC NEWS Ben Sherwood was quick to find a replacement for Elliot. To fill the gap left by Elliot's departure news anchor Amy Robach was appointed as the new head anchor.
Stephanopoulos on the very first segment of the show congratulated Robach on her promotion and talked about Elliot's departure. He added that Elliot was heading back to his roots and would be reporting on the Olympics and NFL for NBC. Elliot had already informed the channel of his departure and that Stephanopoulos was happy Elliot would be pursuing his passion.
As Elliot bids Good Morning America farewell everyone has nothing but good to say about him. Even Robach congratulated him and stated that they both had become good friends during their time on the show.
Robach recalls that the second phone call she got the night before was from Elliot who congratulated her on the promotion. Robach stated that they both would continue to remain close friends and wished him the best in his new career.
President Sherwood also commented on the Elliot's departure. Sherwood said that his primary focus was to keep Elliot with the show and hence several negotiations were made during the past few months. The channel worked hard find common grounds between Elliot's expectations and the channel's offer. In the end Elliot felt he had to look elsewhere and so chose a new path to follow.
Elliot on the other hand has so far refrained from making a comment regarding his departure. That is until Monday morning when he finally tweeted goodbye to his former colleagues and to the channel. It is not quite clear as to what role Elliot would have over at NBC. The general aim would undoubtedly be bringing NBC to the number one spot.
The team over at NBC is just as eager to welcome Elliot on board. New colleague Al Rocker welcomed him through a tweet Monday morning. NBC Sports however has yet to make an official announcement regarding their new member joining the team.
President Sherwood is adamant that Robach would be a viable addition to the team and would be a fierce and formidable full time anchor. As Elliot bids farewell to GMA and Robach steps in to fill the shoes, audiences will just have to wait and wonder if this change would have an affect, if any, on the shows overall appeal.
By Hammad Ali
Source:
FOXNEWS