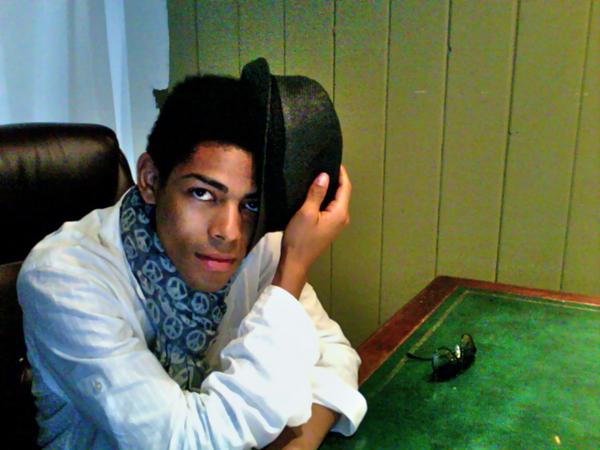 It looks like Michael Jackson is the father, or at least allegedly, of 31-year-old Brandon Howard. Entertainment news sources are buzzing with the latest word on the DNA test results that purport the confirmation of Howard as the son of MJ. The shocking news was delivered by Alki David, an entrepreneur and heir of a shipping and bottling company, at a random press conference in Beverly Hills.
Michael's DNA was claimed to be obtained by a Beverly Hills dental surgeon, Dr. Joseph Goodman. Goodman said that he collected the DNA from a dental piece belonging to MJ, which had be sold at an auction. As for Howard, while he states that he had not sought out any DNA testing himself, he had agreed to participate in a documentary with FilmOn.TV which required him to submit a sample of his DNA. He insists that while he agreed to provide his DNA, he never intended it to be used in this way.
So did David and Goodman take it upon themselves to test the DNA samples of MJ and Howard? It seems so.
Is it possible that the results are true? Maybe.
It is true that Howard's mother, Miki Howard, did know the late King of Pop. In fact, she was managed by MJ's father and appeared in a movie with Janet Jackson called Poetic Justice. Rumor has it that MJ and Miki had a romantic fling back in the early 80's and that Miki's claimed that Brandon was MJ's son. It has been speculated that Miki's claims served as the inspiration for Billie Jean, one of Michael's greatest hits.
Brandon certainly does show an uncanny resemblance to a young MJ. And, after all, Brandon is a singer and dancer whose voice and dance moves are strikingly similar to Michael's also.
Even still, just because Miki knew Michael and may have had a brief romantic episode with him does not mean that her son is Michael's, nor does it mean that she is the mystery woman behind the lyrics of Billie Jean. 
Another woman, Theresa Gonsalves, has also been thought of as the inspiration behind Billie Jean, and apparently Remember the Time. In her book Obsession's: The Shocking True Story of Billie Jean in Michael's Life, she delivers a memoir of her experiences with Michael and how it ruined her life. There are no identifiable photos of her son Mychel Oliver, however, so no comparisons can be made. Shucks!
Again, who knows if her story is true.
In an interview with MTV in the 90's, Michael was asked about Billie Jean and if she really exists in real life. MJ explained that Billie Jean was specifically written as a reference to groupies, specifically the groupies that flocked to his older brothers, insisting that they were the fathers of their children.
Until proof is provided, the reports remain mostly speculative. Maybe Howard is Jackson's son, maybe he is not, but this story sure has helped to get him coverage which might have been the point all along. In a statement addressed to his fans, family and friends, released earlier this morning, Howard said that he has never claimed to be the son of Michael Jackson and has no intention of pursuing the family's estate.
By Natalia Sanchez