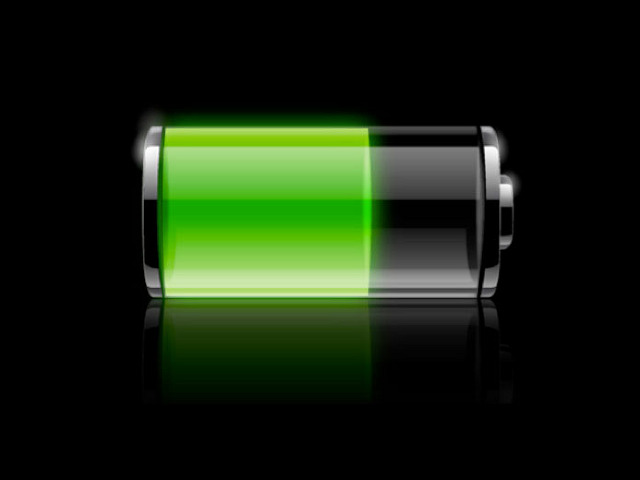 Smartphone users who stay hooked to their iPhones and Galaxys like doting mothers to their children have a reason to cheer. SuperDot, a Tel Aviv based organisation is staking claim to supply the fastest charging battery on earth. Any guesses on how fast one can get their phones right back to full life?
The current technology in the battery segment forces its users to keep their smartphones like an iPhone connected to a charging outlet for hours together, before it can pump up its juice. Even after that, dozens of applications running parallel to each other would ensure that any phone reaches the precipice of shutting down within hours of being unplugged.
No wonder that the claim by the Israeli firm is leaving everyone in its wake dumbfounded. Living with the current battery woes, anyone guessing the speed of charging of a SuperDot battery to be at an astounding thirty seconds would be quite lucky. Say what? Yes, no need to be surprised. The battery, as claimed by its makers, can get fully charged as fast as in thirty seconds flat. How much fact, although, lies hidden behind this supposed claim will soon be revealed. The bigger question is; are the iPhone makers listening?
With a cash pile of over $150 billion gathering dust in its wings, Apple should, in ideal circumstances, leave its conservative investment approach and make a beeline for the startup. With Samsung breathing down its neck and within sniffing distance of trumping its market supremacy, it is time for Apple to make good use of this opportunity and invest in a company which could prove to be a game changer in the industry, at least for the sake of flagship models like iPhone and iPad.
If SuperDot is able to satisfactorily churn out these batteries, the entire portable electronics industry could see a paradigm shift. With a potential marching up to cameras, laptops, tabs and for that matter, even electric cars, the technology could just instantly change the way the industry interacts from within. All this can be achieved by the humble battery?
The claim to fame for SuperDot lies in the development of a new generation of electrodes which form an essential component for any battery. This extended capability is derived from the company's exclusively designed chemically synthesized bio-organic peptide molecules called nanodots. The design feature not only allows the battery to charge at a much faster rate, making it a super capacitor, but also to discharge at a very slow rate which extends the battery's working life.
Extending its claim further, the makers are touting their technology to be eco-friendly as well and that the raw material for the nanodots are said to be derived from bio-organic materials. This certainly seems to be a more sustainable option for the future when compared to the metallic batteries which are very much prevalent today.
However, the good news ends there since the battery will not be available for public consumption until the year 2016. Also the charging base looks quite bulky when compared to the current charging units especially that of iPhone, which for many, could be a turn-off. Additionally, the guessing game has already begun around the pricing of the SuperDot battery, when it hits the regular market. How fast companies like Apple and Samsung would respond to this startup's innovative product remains to be seen.
By Daris Abraham
Sources:
Think Digit
Daily Star
Uber Gizmo