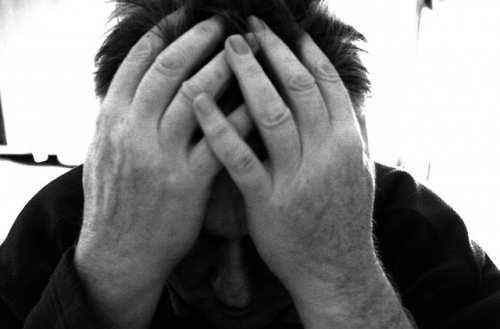 A recent study showed improvements in cardiac patients suffering from mental illnesses such as major depression, anxiety or panic attacks when a low-intensity telephone intervention was used rather than a traditional treatment plan. The results show that the phone interventions were not only successful in treating the mental illness, but also in creating longer periods or remission for the cancer.
Major depression can occur anytime in one's life, but when people have co-existing conditions, the symptoms can worsen. After experiencing heart failure, for example, patients are more prone to feelings of depression or anxiety. Those who suffer a co-existing medical condition often face worse symptoms. Major depression goes beyond just feeling sad or moody. It becomes a mental and physical problem as it takes over the mind and is hard to snap out of without help. It can hinder all aspects of life, making it difficult to eat, sleep and work. It can also put a strain on relationships.
Depression is treatable and the earlier the patient seeks help, the easier it is to control. Traditional treatments include the use of antidepressants, talk therapy, interpersonal therapy and electroconvulsive therapy, also referred to as shock therapy. Anxiety and panic attacks can also be debilitating and can prevent be treated with medication.
A randomized clinical trial took place between Sept. 2010 and July 2013 to test the theory that low-intensity treatments can be just as effective as tradition treatment methods for major depression, anxiety and panic attacks. The results of the study were published on Monday in the JAMA Internal Medicine journal.
Head author of the study, Jeff Huffman, M.D., is from the department of psychiatry at Harvard Medical School and he conducted the study at General Hospital in Boston. He set out to determine if low-intensity collaborative care intervention could be used to treat major depression, anxiety and panic attacks.
In the Management of Sadness and Anxiety in Cardiology (MOSAIC) study, Huffman and his team studied 183 people who were hospitalized for heart problems and were also diagnosed with major depression or anxiety. The average participant was 60.5 years old, 90 percent of which were white and 53 percent of the participants were female.
The intervention last for 24 weeks. Participants either received traditional care or were chosen to receive the low-intensity care in the from of telephone interventions. In the telephone intervention group, a social worked coordinated patient care, while the traditional group was managed by a physician.
Those who received the telephone intervention experienced a better quality of life, improved depression, lowered anxiety and better functioning after the six-month study. Furthermore, the group that received the phone interventions had longer remission periods, by as much as 30 days, according to Dr. Huffman.
The results of the study show that heart patients could benefit from extended care for major depression and anxiety through telephone interventions. An extended treatment plan may help relieve symptoms of depression and anxiety in cardiac patients. Since the phone calls are not time consuming or intensive, this type of treatment could be easily applied to real-life situations and improve the recovery of heart patients with mental health problems.
By Tracy Rose
Sources:
JAMA
Science Codex
Clinical Psychiatry News