Heather Locklear is trending in the news today because her ex, Riche Sambora, has come out and told the press he still loves the beautiful blond actress. She looks amazing at 52, and she's been setting hearts aflutter since her TV debut in the 1980s. She went on to star in Dynasty, where her character Sammy Jo Dean won the hearts of millions of men across the world.  Locklear has always been a natural beauty and she has aged marvelously. Here is a look back at her top 11 sexiest photos through the years.
1. This photo of Heather Locklear perfectly embodies the "sexy innocence" look with natural makeup and loose, tousled hair.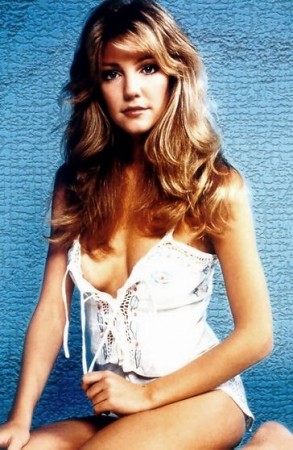 2. Here, Heather is rocking the fringe and cowgirl type vibe in this 1981 photo.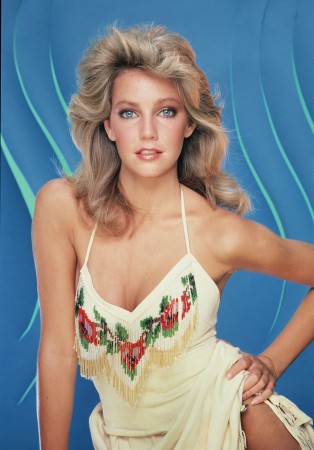 3. She looks incredible in a bikini and this is a totally classic cheesecake shot. This type of photo never goes out of style no matter what year it is!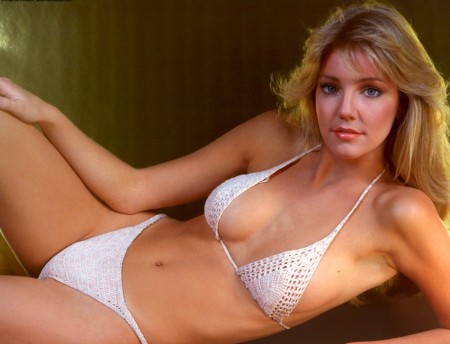 4. This picture is a throwback to the perfect 1970s "dream girl" with the half shirt and wavy long, dirty blond hair.
5. The 1980s rang in a great decade for Heather Locklear and in this mid-point through her top 11 sexiest photos through the years, it's easy to see the confidence that was starting to build as her career began to really skyrocket.
6. She has managed to age incredibly well through the years, and although she may have some work done to her stunning face, she has always managed to remain a major head-turner. She is still able to pull off the simple, clean, innocent pigtail look matched with a tennis skirt and white top. It looks like she's off to get some exercise to keep her toned body in shape.
7. No matter how much time goes by, this is one actress who always looks her best, whether she's at an awards show, out in public or just hanging around in jeans. She knows how to rock light colored tops to make her incredibly blue eyes really pop. She looks amazing in this more recent photo.
8. Another great pic of Heather at an event. It is clear to see that she is fit and healthy, looking absolutely amazing as she glides gracefully into her 50s.
9. WOW! Amazing beach bod and she must have had jaws dropping up and down the beach at her spectacular figure in this recent photo.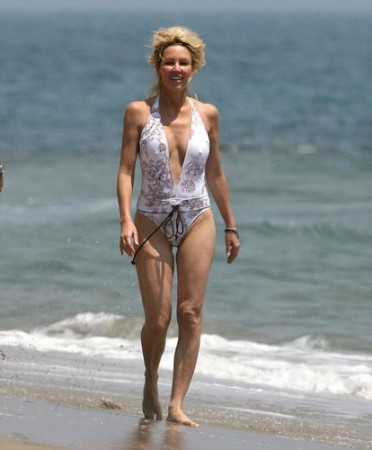 10. Any age looks great on Heather. Here, her sexy confidence shines through.
11. In this recent pic, Heather has become a powerful, mature, gorgeous woman. She is as amazing looking now as she was 30 years ago. Her gaze says "yes, I am beautiful and I know it." It would be every woman's dream to look as good as she does at any age!
So that wraps up the top 11 sexiest photos of Heather Locklear through the years. She has kept busy with a recurring role on Hot in Cleveland where she has been able to let her comedy chops really shine through alongside Betty White, Valerie Bertinelli, Jane Leeves and Wendie Malick, all gorgeous, sexy ladies as well. All of her fans will be interested to see what this fabulous actress does next. 
Opinion By: Rebecca Savastio