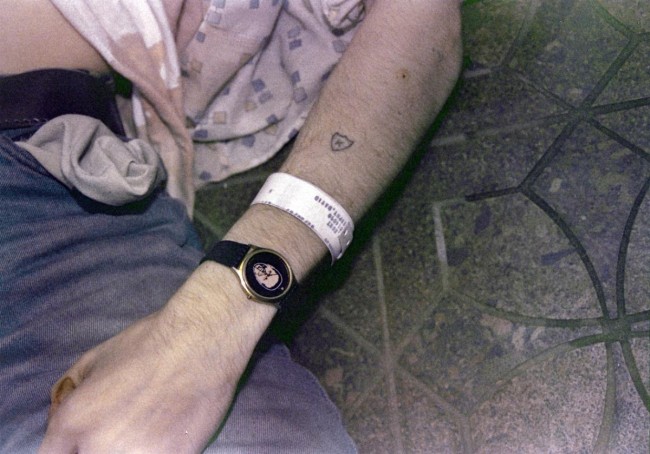 Shocking details have been released of Kurt Cobain's death. A death note has been released from evidence for examining. The note mocks the marriage vows of Courtney Love and Kurt Cobain. The details of the note give the public an idea of what things played into the death of Kurt Cobain, such as marriage and personal problems.
When the King County Medical examiner found the note on April 8, 1994 it was logged into evidence but never released for the public to scrutinize. There were also 31 pictures taken on the crime scene which include pictures of Kurt Cobain's drug paraphernalia, his home in Seattle, cigarettes, a cigarette lighter, and other items.
CBS News requested public information from the police department of Seattle and was granted this request which included access to dozens of police reports, pictures, and the now infamous, never before seen death note.  Along with these items, a detective's complete report on the re-examination of the file submitted under suicide was reviewed and submitted for view. Hundreds of reports done by the Seattle police were released along with evidence found at the scene of the crime.
Many people are still questioning reasons for Kurt Cobain's suicide and none are sure about the reasons at this point. Whether it was the rocky marriage between Kurt Cobain and Courtney Love or whether it was the drugs and music which is to blame or a combination of it all which lead Kurt Cobain to take his life. No one is certain, but many blame Courtney Love. People should take into consideration the effects drugs can take on a mind. It is known that Kurt Cobain was using heroin, which is the most potent and most addicting of the drugs, however a marriage can take a strong toll on a person, and the combination of it all will surely lead a rock star like Cobain to do some questionable things, but no one suspected he would take his life. It was a complete shock to his fans, family, and the public.
The note itself is a sort of parody which pokes fun at traditional marriage vows including shocking details about Kurt Cobain's death. The suicide note mocks Kurt Cobain and Courtney Love's marriage and questions whether he, Kurt Cobain should take Courtney Loves as his wife for life in marriage even though she was using all his money for drug use and philandering. The note is clearly mocking the relationship and marriage the two rock stars shared. They were encountering problems of drug addiction and unfaithfulness to some degree on Courtney Love's part.  The Seattle Police Department reviewed and confirmed the first determination that Cobain's death was indeed a suicide. The King County medical examiner came to the conclusion that Cobain used a shotgun to take his life as well as injecting a very deadly amount of heroin.
Because rock star shot himself he will forever be remembered as a sort of martyr, despite the fact that he took his own life and used many drugs. The public idolized him and will forever blame Courtney Love for his death, when in fact; He was also addicted to heroin. The fans and public sometimes come to rash idealisations and conclusions about a celebrity because they do not know the full story. No one really knows what went on in the marriage so the public can only speculate and point fingers. The shocking details of Kurt Cobain's death reveal a lot about the marriage and leads to the most widely accepted conclusion, which is the fact that Kurt Cobain did indeed take his own life.
Commentary by Anah Ayala