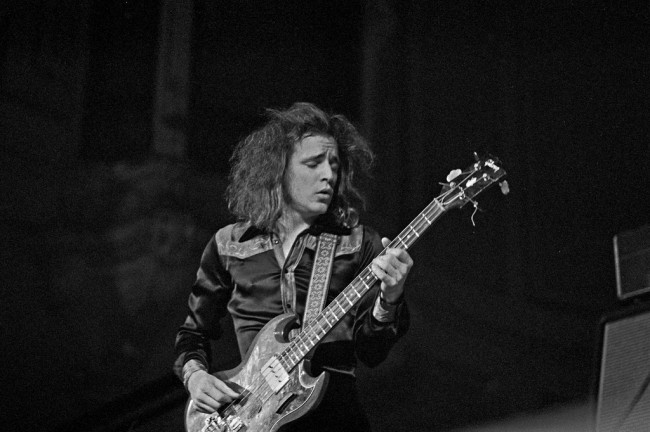 Cream singer and legendary bassist Jack Bruce has died at the age of 71. His death occurred in the morning of Saturday, October 25. News of his passing was broken by his family via his website, where his loved ones thanked all his fans and supporters for what they had given him over the years.
Bruce is said to have died of liver disease, this according to his representative. The representative in question gave said statement to popular gossip website TMZ earlier today, and they proceeded to break the story. The man had reportedly been ill since January, and his affliction eventually got the better of him and brought his life to an end. The death occurred in Suffolk, England. He is survived by his two children, sons named Jonas and Malcolm.
The 71-year-old performed the lead vocals on such hit Cream songs as White Room and Sunshine of Your Love, both of which received an extremely high level of praise following their debut. He was the recipient of an enormous amount of admiration for his work in the band, with many continuing to refer to the United Kingdom native as one of the most excellent bass players in music history. Bruce, along with fellow Cream members Ginger Baker and Eric Clapton, was given the honor of a Rock & Roll Hall of Fame induction back in 1993 for what was viewed as their tremendous contributions to the music industry.
Cream was not the only band that Bruce had played a part in before his passing occurred. In fact, he was associated with a total of nine other acts and artists other than the aforementioned trio. Although he made a name for himself amongst several different musicians over the years, his most significant involvement was with fellow English rocker Eric Clapton. He was involved with a musical group containing Clapton three years before Cream began making a name for themselves in the British rock industry, a group which went by the name of John Mayall & the Bluesbreakers. Clapton left the band a year before they went on a 13-year-long hiatus, reconnecting with Bruce shortly after in order to discuss the possibility of them collaborating once more. Bruce even played a part in Clapton's extremely brief Blues band, Eric Clapton and the Powerhouse. The group was only active for one year, failing to achieve success past 1966 and subsequently disbanding shortly after. Bruce was also involved in a second group that he was a significantly main part of, entitled West Bruce Laing. The other two members were New York rocker Leslie West and Canadian singer-songwriter Corky Laing. The group enjoyed a two-year run together before going their separate ways, before briefly reuniting in 2009.
Bruce also made a professional connection with infamous 1960's pop band Manfred Mann, who gained notoriety for their success as a pop/rhythm and blues hybrid. South African keyboardist Mann became a fan favourite throughout the bands lengthy run in popularity, who subsequently headlined an equally successfully band entitled Manfred Mann's Earth Band, which he launched shortly after he made his leave from the original group. The former Cream star actually got his first sense of success during his collaboration with Mann and his group, which occurred around the same time as his work with John Mayall & the Bluesbreakers.
The details surrounding plans for Cream Singer Jack Bruce's burial or memorial services have yet to be revealed. His family and loved ones are currently asking for privacy and respect in their time of grief.
By Rebecca Grace
Sources:
TMZ
CNN
NBC News
Photo by Heinrich Klaffs – Flickr License