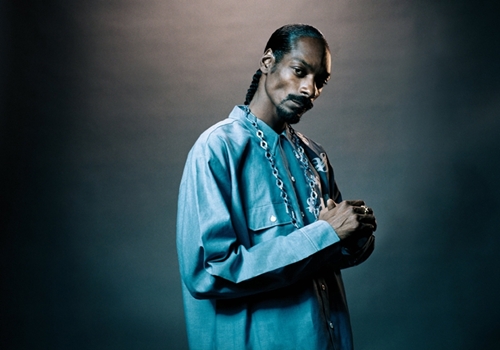 Snoop Dogg and Iggy Azalea have seemingly buried their ongoing hatchet as of earlier today, calling a kind of truce on the way they have been fighting since last weekend. The former rapper was reportedly the one to extend an olive branch, uploading a video to social media in which he issued an apology regarding his actions over the past few days.
In the video, the 42-year-old says that he will no longer make any further comments regarding Azalea and how he feels about her, and that he does not have the time to continue such a disagreement anyway. He went on to apologize for the trouble he helped instigate over the weekend, and attributes fellow rapper T.I. (who currently works as Azalea's manager) as the mediator between the two that led to the truce. Although he did not elaborate as to what T.I. said regarding the feud and why it needed to come to an end immediately, Snoop Dogg did state that he was ending the beef out of respect for the rapper and his wishes. Azalea took to Twitter shortly following the posting of said video in order to accept the apology, expressing that she appreciated the gesture.
The conflict began over the weekend of October 10th, when Azalea became furious over a joke Snoop Dogg shared on Instagram regarding how the Australian native looked without makeup on. The joke consisted of a photo containing an albino-looking woman with no eyebrows and hair braided back into cornrows, with a caption stating that the woman looked just like Azalea does when she does not apply makeup to her face. The 24-year-old instantly put the California rapper on blast, stating that she was extremely disappointed in the fact that he would willingly be so hurtful and for no legitimate reason.
Her comments ignited a war with fellow rapper Daz Dallinger, one half of rap duo Tha Dogg Pound, who quickly came to Snoop Dogg's aid and told Azalea that she clearly had no idea of her place in the rap world. He went on to say that Snoop Dogg could not care less if she was offended by his Instagram post, simply because he did not feel she was worth caring about in any sense whatsoever. Dallinger also informed Azalea that she should make sure to learn her alleged place immediately, or be made to face the wrath of far superior female rapper Nicki Minaj, who he says is at a level Azalea could never even hope to reach. Snoop Dogg followed up these comments by posting a second picture detailing his opinion of Azalea's appearance, this time a composite photograph comparing her to Marlon Wayan's character in the hit comedy White Chicks.
It was at this point that Azalea began to fire back, subsequently sharing a photograph of Snoop Dogg that she compared to how someone's aunt looks when they finally decide to stop using drugs on a constant basis. The rapper was infuriated at this retort, and shortly afterwards uploaded a video recording in which he warned Azalea that she had better back down soon or face the consequences. The video, which was copiously laden with multiple different expletives, detailed his threats that she had better take a step back from the fight or be made to by either him or his crew. It is believed that T.I. possibly viewed this recording as going too far with the battle, and this is why he subsequently called the rapper and convinced him to call a truce on the matter. He has since given the statement that watching the two go at it was similar to viewing a brother and sister fight, and that this is why he felt the need to step in.
It remains to be seen whether Snoop Dogg and Iggy Azalea will stay true to their recent truce and keep the aforementioned hatchet buried. For the time being, however, the two seem to have made amends regarding their recent social media war.
By Rebecca Grace
Sources:
TMZ
MTV
New York Daily News