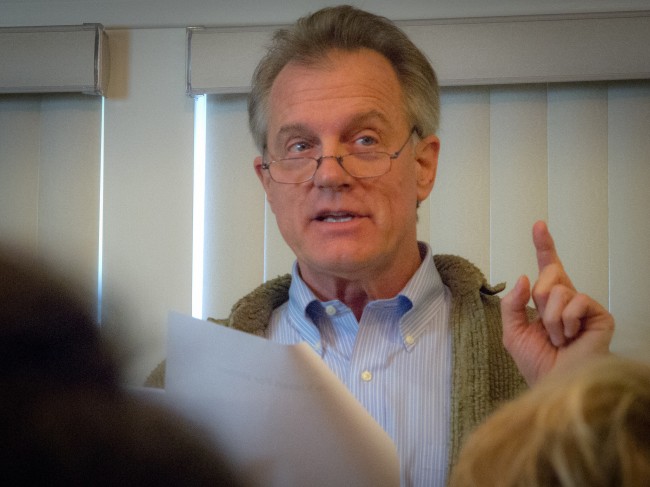 Embattled 7th Heaven actor Stephen Collins confessed to having inappropriate sexual contact with three minors over the course of 20 years. He acknowledged his actions were "terribly wrong" and expressed deep regret for them. Collins released his confession in a form of an essay to People Magazine, confirming that on three separate occasions he preyed on minors.
According to People Magazine, the incidents occurred in 1994, 1982 and 1973. The actor declared that since then, he has had no inappropriate contact with minors. He stated that he no longer had the impulse that gripped him early on in his career.
Today reported that in 1973, Collins, then 25, revealed himself to an underage female. Later that year, the same girl was at his home and he made sexual advances towards her. He grabbed her hand and rested it on his penis while watching TV. The star said the impulsive act has haunted him, as he keeps replaying what he put her through. According to Collins, the act did not last more than a minute and there was no gratification. He reportedly left the room after that and had no future physical contact with the girl. With the other two girls, he said he had no physical contact with the girls, but he did expose himself to them.
It was after his last incident that he felt the desire to seek help. He said he had hit rock bottom and wanted to curb his deviant urges. Over the last 20 years, he has reportedly been undergoing religious counseling and therapy. He added that he has been meditating and praying every single day. He believes that his treatments have worked and continues to follow the same regimen.
Collins made the decision to come forward after his then-wife, Faye Grant, released confidential recordings of a marriage therapy session of theirs dating back to 2012. Although the victims never came forward and Collins was never charged, reports of his misconduct surfaced via tabloid site TMZ, which published the recordings. According to Collins, the recordings were made without his or the therapist's consent. Police in Los Angeles and New York investigated the matter in October following the release of the recordings.
He divorced his wife Grant in 2012. They have been locked in a heated legal entanglement over the actor's assets. Grant is attempting to win alimony payments in the amount of a whopping $13,000 per month claiming that because of having to raise her daughter, she is no longer able to pursue her acting career. She denied ever leaking the recordings to TMZ stating that she only provided authorities with a copy when Collins declined to seek treatment.
While filming 7th Heaven, the actor stated that he had to keep a lid on his urges during the 11-year run. In the show, he worked with female cast members that were minors and a slew of other young actresses while the show was on. No reports were made of inappropriate conduct on or off the set involving Collins during the TV show's run.
Stephen Collins, 7th Heaven actor, confessed to random acts of sexual contact and apologized to one of the women. He reportedly was not able to establish contact with the other two women. Collins, 67, refrained from contacting the other two women believing that rehashing old wounds could make matters worse instead of better for the other women.
The recent revelations have caused Collins to be released from several upcoming projects. He was originally casted to co-star in Ted 2 and make an appearance on popular television show, Scandal. His collaboration was promptly nixed after the recordings were released. Reruns of the popular show were pulled from rotation. He is scheduled to do an appearance on Yahoo and be featured on 20/20 with news anchor Katie Couric.
Stephen Collins played Pastor Eric Camden on 7th Heaven at which time the actor confessed, there were no inappropriate sexual contact with minors. The show ran from 1996 to 2007. Collins recently made appearances in Revolution, Devious Maids, The Fosters, and Scandal. The actor has not been charged with any crime at this time.
By Stevenson Benoit
Sources:
New York Daily News
Access Hollywood
Daily Mail
Photo by Louise Palanker – Flickr License