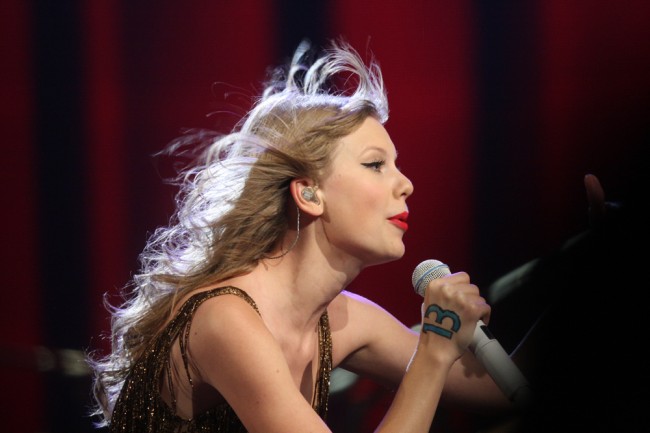 Just when people were starting to think that there was no way the Taylor Swift song, Shake It Off, could be parodied any other way than the countless ones already on YouTube, there comes the viral sensation from actress and comedian, Michelle Glavan, called Shave It Off. Movember is over, guys, so Glavan tells men all across America it is now, officially, time to "shave it off."
Now, Michelle Glavan is not at all making fun of the need for people to donate money to the very worthwhile causes of finding a cure for testicular and prostate cancer by making her humorous video; far from it. She just felt that November was over, and any men who were still keeping their mustaches and beards who grew them in November should be reminded that Movember is over, and that their facial hair needs to go. She does make a couple of exceptions in the parody, however, for Wolverine, Ron Burgundy and Hulk Hogan.
Michelle Glavan sounds eerily similar to Taylor Swift as she sings Shave It Off, and the men in the parody do a great job with their hirsute bad selves. They are, like the women in Taylor Swift's Shake It Off, at times dressed as ballerinas and at other times, they wear cutoff shorts, showing off not only the hair on their faces, but also their hairy legs, as Glavan crawls between them.
Glavan's Shave It Off video is such a perfect, almost frame-for-frame spoof of Shake It Off by Taylor Swift that she shows her love of the original song, really, as she also tells guys who grew facial hair that Movember is gone and over. Celebrate the new month of December by going back to being clean-shaven.
Glavan's Shave It Off parody video was just posted on Monday, and it already has over 761,000 views. It is an entertaining, well-done spoof, not poking fun of the idea of solidarity and contributing to a worthwhile cause, but of those men among us who are reluctant to do like the song from Frozen says and just "Let it go" and begin shaving again.
The final numbers, as far as the amount of money contributed this past Movember, are not in yet; but, 2013's Movember brought in a remarkable $22.9 million to fight for a cure to testicular and prostate cancer. If all it takes to raise that kind of money to combat these deadly cancers is not to shave for a month to get people to donate money, the entire concept is admirable. Of course, people could just donate in the first place, as Glavan points out.
Men across America, do not be accused of being one of the men that Michelle Glavan pokes fun of in her viral video, Shave It Off, who have "food caught in there," or who, in her words, "Look like my dad." Get those razors out, and "save it off, shave it off!"
Parting with that facial hair that men have spent an entire month growing can be "sweet sorrow," but, look at it this way — there is always next Movember, now less than 11 months away, to look forward to. Shave it off for now, look back at those selfies with fondness, and make plans for an even more elaborate display of facial hair when next Movember arrives.
Prostate and testicular cancer are no laughing matters, so donate all year around, if at all possible. Michelle Glavan's video parody, Shave It Off, of the Taylor Swift song, Shake It Off, follows below. Will Taylor Swift ever have another song that will get more parodies made of it than Shake It Off? Check it out and leave any comments below!
Written By Douglas Cobb
Michelle Glavan parody Shave It Off

Sources:
Today.com
NewNowNext
MTV.com
WACH
Photo by Eva Rinaldi – Creativecommons Flickr License