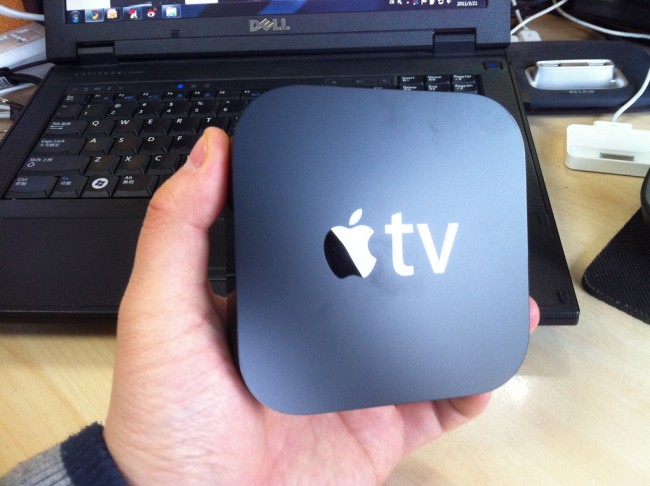 Apple TV, which is increasingly becoming a fixture in more and more living rooms, is set to launch a new product update to its box this coming summer 2016, which will include new features and technology. The technology company will be debuting its new release, with its sleeker design, brand new operating system, and added features in San Francisco, at the upcoming World Wide Developers Conference this June. Included in its update is Siri voice support, increased storage in addition to the 8GB currently on its systems, and an A8 processor to match its popular sister product, the iPhone 6 and 6 Plus.
Apple TV is a product, which gives viewers access to movies, TV shows, sports events, and music in high-definition from their homes as well as give users mobile access on their iPhones and iPads through a monthly subscription service. Though it was first introduced in 2006, the concept of Apple as a live TV receiver preceded that starting with the Mac Mini in 2005 and acted somewhat as a streaming device for movies and videos through iTunes as well as home PCs. After a few enhancements, including gaming, the concept was developed into a home TV a year later. Its architecture consists of a box-top and is slightly smaller than the Mac MiniThe TV Pack measuring around 8 inches. When connected to the TV or Computer via ethernet interface it provides the viewer access to a wide array of options, including viewing movies and TV shows, watching and sharing videos, music and photos. Though it seemed like it would generate a lot of sales, it was slow to catch on until around 2007.
Some of the disadvantages with Apple TV were its difficulty to set up initially outside of the consumer being a technical guru. Often if the user did not have the correct type of TV set he or she would have to go out and purchase one with updated technology. Another disadvantage was that it did not come with the cables needed to perform the setup, requiring the purchaser to go out and spend almost as much as the unit itself. In addition the technology only supported a limited number of file formats.
Apple TV eventually started to address these initial issues and by 2009 sales started to triple. Though it is gaining an increasing amount of popularity to the consumer, its technology had not been updated since 2012, unlike its other smart devices which update more frequently. Apple TV's update for its new product launch this coming summer, thus will address several past issues including providing the ability to play ultra high-definition videos in 4K resolution, which are used by entertainment streaming services like Netflix and YouTube. Currently, while the tech company has a wide selection of TV shows and movies, it is limited in access to apps as opposed to competing companies such as Google Inc, the Roku box, Amazon, Chromecast, and Fire TV which offer a wider array of high definition options, gaming and access to apps.
Another important breakthrough featured with its Apple TV's new product launch this summer will be its integration with Siri, which will allow it to act as a control center for other smart devices as well as allow users to play games on HDTV, and enable Apple to compete against game consoles, such as Microsoft Corporation's Xbox One and Sony Corporation's Playstation. With all these updates Apple TV is looking to be on the forefront of home entertainment.
By Bill Ades
Sources:
Value Walk
Apple Website
CNBC
How Stuff Works
Ars Technica
Photo by Julien GONG Min – Flickr License