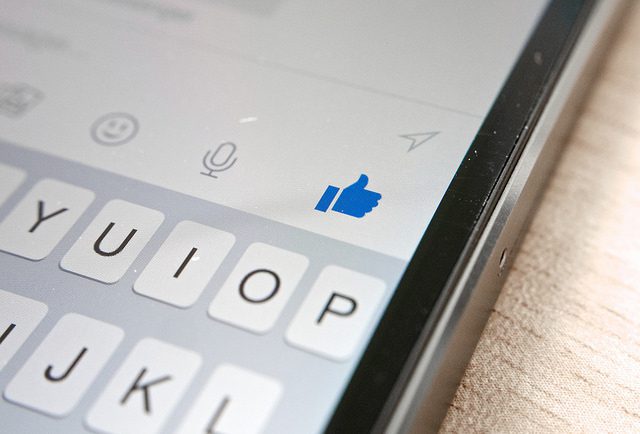 This past Wednesday Mark Zuckerberg, at the F8 developers conference, said that Facebook has become a family of apps. Some might describe Facebook as a conglomerate. It reaches out and branches off into other apps and acts like they're a single entity. Facebook is going through a profound change. Right now, the company is allocating a good amount of resources toward their Messenger app, hoping the new features will help bridge the gap between it and WeChat once it is launched.
The objective behind the changes is to restructure Messenger with more practical features. Many of the new features will either have ads or will require a fee for their use. Zuckerberg plans to test the new features out on Messenger, saving the best of those to implement into Instagram and WhatsApp.
Altogether, Zuckerberg spent $20 billion for both of those programs in the past three years. He hopes to improve on his purchases by testing his new, innovative ideas on his home products first. As time progresses, Zuckerberg will want to transform Messenger into something of an operating system, rather than just another Facebook application. He wants it to become what he says Facebook is, a family of apps and services that run through it, much like Candy Crush or FarmVille on Facebook.
The crucial fact that led Zuckerberg to his decision is because of how quickly Messenger grew since its conception and release. It grew faster and larger than the main Facebook app did in 2014. Messenger expanded by 50 percent while the main Facebook app only saw a 23 percent expansion. Those figures were the results of the investigation conducted by GlobalWebIndex. WhatsApp also paled in comparison with a 34 percent increase.
As announced by Zuckerberg at the F8 conference, one of the most anticipated new features is Business on Messenger. The feature will allow company officials to contact their clients and customers more directly. And since WeChat benefited from the business angle, Facebook may try to enter that market, as well.
While it seems that Messenger is the guinea pig for the changes to be implemented to Facebook's subsidiaries, Instagram and WhatsApp, Zuckerberg is not pressing them to follow his lead. David Marcus (the lead on Messenger), Mike Krieger (co-founder of Instagram), and Brian Actor (co-founder of WhatsApp) have all said that their individual companies will remain independent of one another, staying away from one another's users.
That promise to remain independent of one another is the key reason why Zuckerberg is testing out his ideas on Messenger first. WhatsApp and Instagram will eventually follow, but only if Zuckerberg's upgraded messaging services prove profitable. Although, the features will have to prove profitable over the next couple of years in order for Krieger and Actor to follow Zuckerberg's lead. If the changes bring in money, and users find them pleasing to utilize, then that will bring in a whole new stream of revenue into the project.
If the launch of Messenger's new apps and features is marketed and promoted correctly, then Facebook's conglomerate will grow faster, larger, and more profitable. Zuckerberg will have to promote the new features at more conferences than F8 for his ideas to kick off the ground.
By Matthew Austin Bowers
Sources:
Tech Crunch
WIRED
Forbes
Photo by Kārlis Dambrāns – Flickr License