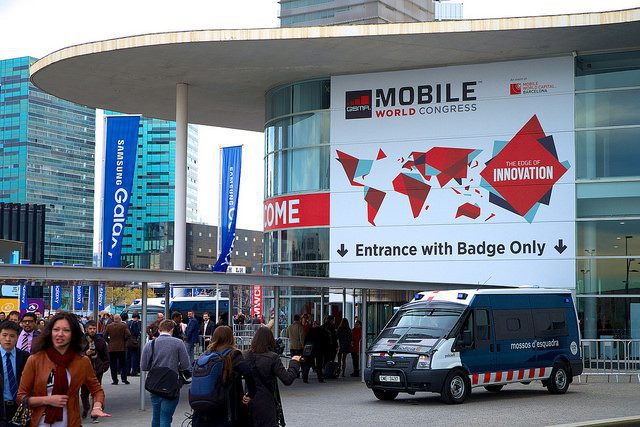 Mobile World Congress 2015 has brought together the best products of various brands with their enhanced flagship made with finer materials and components while getting down the prices. Mobile World Congress 2015 had the top manufacturers in the world gathered in Barcelona, Spain to showcase their most recent products. New innovations had awed the audience and when it wrapped up, several of those they have seen linger on, including some of the Mobile World Congress 2015 highlights that follow.
Among the coolest gadgets Mobile World Congress 2015 was the portable ZTE SPro2 Smart projector, which has a 16GB internal memory, making it independent from any smartphone to play media. Battery life lasts three hours. It will ship in summer, but the price is not revealed yet.
Samsung's flagship phone was one of the attention grabbers in Mobile World Congress 2015. This time, it comes in two variants–Galaxy S6 and Galaxy S6 Edge. The South Korean OEM's flagship is not an evolution of its predecessor Galaxy S5, but a fresh design with aluminum.
The resolution of its 5.1-inch display copies that of Galaxy Note 4, 2560 x 1440, along with a 16-MP camera. As seen during Mobile World Congress 2015, S6 Edge sports screen curves on the left and right edges, for additional user interactions with the handset. Mobile World Congress 2015 audience saw People Edge and Notification Stream in its features, which let users communicate with friends through touch shortcuts and interact with apps on the screen's edges.
Along with the Samsung flagship phones, which debuted in Mobile World Congress 2015, was Samsung Pay, the company's new payment platform. Samsung Pay is one of Galaxy S6's noteworthy features, which comes with an infrared heart-rate monitor and fingerprint sensor, which does not need a swiping motion.
It was learned during the Mobile World Congress 2015 that Samsung Galaxy S6 and S6 Edge will ship in April 2015. The prices are rumored to be $799 and $969, respectively.
Sony has not added a flagship this year, but its Xperia M4 Aqua, as seen during the Mobile World Congress 2015, collects all the premium attributes of the Xperia line into an affordable $300 phone. Xperia M4 Aqua is powered by a 64-bit octa-core chipset, and has a 16GB expandable storage, 2GB RAM, as well as dust and water resistance. It will also be available in April 2015.
HTC released their third version of premier phone, the HTC One M9. As seen at Mobile World Congress 2015 last week, the new flagship has a bit smaller alum body than M7 and M8. It has a two-tone gold and silver finish, and an "ultrapixel" rear camera of 20 MP sensor. Availability is middle of March and rumored price is $829.
Among the Mobile World Congress 2015 best products was the event's most unexpected announcement, HTC's virtual reality headset, Re Vive. The Taiwanese OEM partners with Valve, and ValveVR will run the headset. Several sensors and two IR trackers allow players to freely roam around a 15 x 15 foot room. Re Vive will be on the market this year, with no announced price yet.
Whatever side of the phone is fished from the user's pocket is always the correct one. That is One Touch Idol 3, which Alcatel designed to be reversible so even if it is upside down, it works just the same. Many were delighted with the phone at Mobile World Congress 2015. It features a symmetrical body, two microphones, and stereo speakers. Coming next month, it will be available in two sizes – 4.7 and 5.5 inches, with unofficial prices of $200 and $250, respectively.
Mobile World Congress 2015 also had luxurious smart watches, which impressed the audience with their looks, perhaps for the first time. LG and Huawei have their latest round-faced models in leather and metal straps, which exude a sense of elegance.
Swedish furniture maker, IKEA, introduced a new furniture line that embeds the Qi wireless technology during Mobile World Congress 2015. It will be on the market on April 15, specifically in North America and Europe.
Another Mobile World Congress 2015 best product was the Jolla tablet, which was the best tablet of the event. The 8.3-mm thick hardware runs the new operating system for tablets, Jolla Sailfish OS. It features a 330 ppi resolution in its 7.85-inch IPS LCD screen, 5MP camera, 2GB RAM, 32 to 64GB internal storage, and an Intel quad-core chipset. There were no pricing details announced during the Mobile World Congress 2015, but the tablet will ship later this year.
By Judith Aparri
Sources:
Wired
MarketWatch
MIT Technology Review
Photo courtesy of Kārlis Dambrāns – Flickr License
Photo courtesy of TechStage – Flickr License
Photo courtesy of Kārlis Dambrāns – Flickr License
Photo courtesy of TechStage – Flickr License
Photo courtesy of LG전자 – Flickr License
Photo courtesy of Dan Carter – Flickr License
Photo courtesy of Kārlis Dambrāns – Flickr License