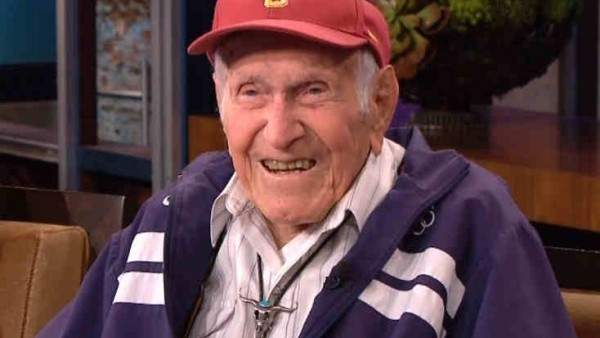 Unbroken is based on the real-life tale of Louis Zamperini's resilience and survival during WWII. The film was released in theatres on Christmas Day 2014 (Dec. 25, 2014) and on DVD as well as Blu-ray on Mar. 24, 2015. The movie was directed by Academy Award-winning actress and humanitarian Angelina Jolie, who also served as one of its producers. The film was adapted from the 2010 non-fiction book by Laura Hillenbrand, Unbroken: A World War II Story of Survival, Resilience, and Redemption. Unbroken centers on the life and travails of U.S. Olympian and athlete Louis "Louie" Zamperini, who was portrayed by actor Jack O'Connell in the film.
During WWII, Zamperini survived in a raft for nearly two months after his plane crashed during a bombardier mission. He is then captured by Japanese forces and sent to a series of prisoner of war (POW) camps. It is during this time that Zamperini encounters Japanese Corporal Mutsuhiro "Bird" Watanabe, who was portrayed by singer-songwriter-composer Takamasa Ishihara (also known as Miyavi) in the film. "The Bird" and Louie have a very tumultuous relationship and the corporal is relentless in his abuse of Zamperini, in part because of Louie's status as a former Olympian. Watanabe is especially brutal to Louie out of envy and seems to take pleasure in torturing Zamperini.
As Louis Zamperini remains resilient in his real-life tale of survival during WWII in Unbroken, the audience witnesses Louis' life retold in flashbacks to his troubled youth as a young Italian-American boy in Torrance, California. Moreover, the viewers also see Louie become an accomplished distance runner and qualify for the 1936 Summer Olympics in Berlin, Germany, where Zamperini comes in eighth place and sets a record for speed in the final lap in the 5,000 meter race.
From a viewer's perspective, Unbroken is equal parts stark and redemptive with very dark undertones. On one hand, the audience witnesses the brutalization and torture suffered by Zamperini, as well as his fellow POWs, at the hands of their Japanese captors. Contrarily, the viewers also see Zamperini's ability to forgive his former abusers years after the war, as well as his triumphant return to Japan and Olympic glory in January 1998, where Louis ran a leg of the Olympic Torch relay for the Winter Olympic Games in Nagano, Japan. He was nearly 81 years old at the time. This journey was not only a revisit of his Olympic glory days, but also served as a sense of closure. The games were located near one of the POW camps where he was held during WWII and he was able to met with, as well as make amends with, several of his former Japanese captors. The exception being "The Bird," who refused to meet with Zamperini following the war and went into hiding for many years as a much sought-after war criminal. In fact, Watanabe successfully evaded prosecution in spite of being listed among the top 40 most wanted Japanese war criminals by General Douglas MacArthur.
In Unbroken, Louis Zamperini remains resilient in his real-life tale of survival during WWII. Jolie should be recognized and applauded for her efforts to bring this story to light. It was obvious how much she invested of herself in the production of the film and retelling of Zamperini's tale. However, there also seemed to be a disconnect that cannot be ignored or escaped. Yes, Unbroken is a tale of survival, resilience, and redemption in the face of adversity, but at a certain point, the audience as well as Zamperini himself seem indifferent to the ordeal.
Opinion and Review By Leigh Haugh
More Articles by This Author:
Sources:
Unbroken Official Website
Hollywood Reporter
Rotten Tomatoes
IMDb