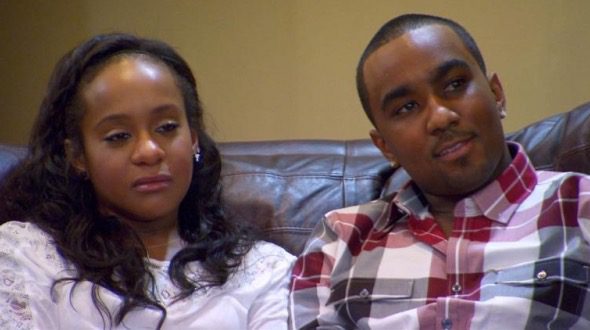 Bobbi Kristina Brown's $20million inheritance is the hot topic of discussion once again, following reports claiming that the socialite's ex-boyfriend, Nick Gordon, could potentially be entitled to a huge sum of the money. Having only been laid to rest less than three weeks ago, there has been endless talks between the Houstons and the Browns on who is going to receive the millions, but according to entertainment attorney, Darryl Cohen, the family have it all wrong.
While the 22-year-old would have most likely wanted to see her inheritance go over to her then-boyfriend, the likes of Bobby Brown and Cissy Houston have stressed that Gordon has no right to receive any of Whitney Houston's leftover fortune, firmly believing that he had something to do with Krissy's untimely death. While Gordon has stressed otherwise, it is a battle that will continue to play out in the courtroom as a judge will make the final decision on who is most suitable to inherit the millions that the Shoop songstress left behind for her daughter.
One should note that Krissy did not have a good relationship with her father prior to her being hospitalised when she supposedly collapsed in a bathtub at her Atlanta home. The only daughter that the former R&B singer shared with Houston, had been very vocal on how she no longer felt a close bond with her father, as sources revealed that the two would go without speaking for months at a time.
Not having a good relationship with one's father is not going to make the court think that Brown should not be entitled to the money, but insiders reveal that Gordon stands higher chances of inheriting the millions, simply because Houston was so-to-say an adoptive mother to him at the time. While she never legally adopted him, Gordon moved into the Houston household when he was just 12, with reports claiming that when the teen attended school with Krissy, the deceased singer would give herself out as his legal guardian.
It has been suggested that Gordon could make these claims in court, stressing that Houston had given herself out to be his mother, despite never having made any moves in adopting the teenager at the time, which does seem quite strange in itself. Still, it cannot be denied that The Bodyguard actress cared for the 19-year-old as if he was her own child, hence why Krissy felt such a strong bond with him over the course of years.
So, with new allegations claiming that if Gordon forwards evidence where Houston may have given herself out as the boy's mother, he would most certainly be granted money from the inheritance. It is hard to make out how much the court would give him, but from assumptions that other outlets have made, it could be well into the $5-$10million bracket. Meanwhile, the rest of the money would most definitely be handed over to Cissy Houston, along with other Houston family members.
Opinion by Maurice Cassidy
Sources:
HollywoodLife: Nick Gordon Controlled Bobbi Kristina Brown's Money After Whitney Died, Says Friend
SMH: Bobbi Kristina Brown death: who will inherit Whitney Houston's millions?
Mirror: Bobbi Kristina's best friend claims 'manipulative' Nick Gordon used Whitney Houston's daughter for her money