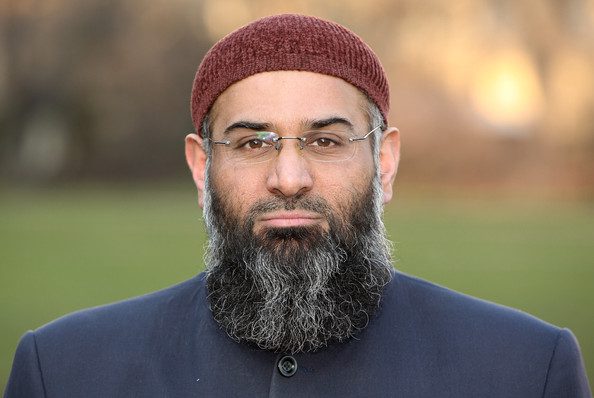 The radical British cleric Anjem Choudary on Dec. 11, 2015, pleaded not guilty in a London court to a charge of supporting the terror group ISIS. Choudary was then granted conditional bail by the London's Southwark Crown Court judge. The controversial cleric is expected to be freed under undisclosed restrictive conditions on Dec. 14, 2015.
Choudary is said to have violated his previous bail conditions and this prompted his re-arrest a fortnight ago. He and another preacher, Mohammed Mizanur Rahman, 32, were initially arrested in September 2014 which led to the confiscation of  Choudary's passport. The radical cleric then appeared before a Westminster magistrate on charges of supporting and aiding terrorism.
Sue Hemming, head of special crime and counterterrorism at the Crown Prosecution Service, told reporters that there is overwhelming evidence against the radical cleric. "Anjem Choudary and Mohammed Rahman invited support for ISIS through individual lectures which were published online," he said.
It  is reported that the two supported the caliphate between June, 29, 2014, and Mar. 6, 2015. Choudary and his alleged accomplice maintains their innocence and are of the view that the U.K. government's prosecution tantamount to persecution.
By Shepherd Mutsvara
Sources:
CNN: Radical U.K. Cleric Anjem Choudary Pleads Not Guilty to Supporting ISIS
Image Courtesy of Day Donaldson's Flickr Page Creative Commons License