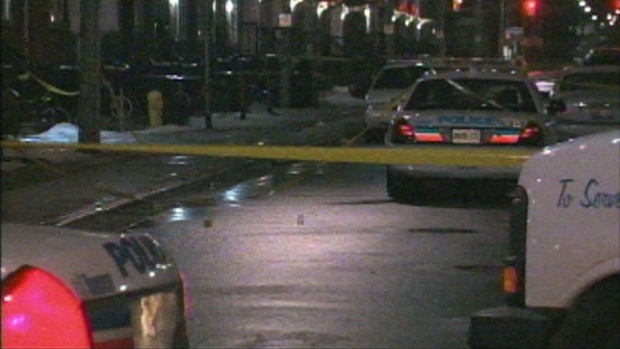 TORONTO, Ont: A disagreement in the parking lot of a North York banquet hall ended in a shooting that left one person dead, a man believed to be in his 20s.
According to Toronto Police, the shooting occurred at approximately 5:15 Sunday morning at a banquet facility located on Signet Drive near Finch Avenue and Highway 400 on the other side of Steeles Ave. W. and Weston Rd.
The victim was shot several times, and was pronounced dead at the scene.
Inspector Tim Crone said that when police arrived at the parking lot of the facility that observed that the victim had been shot several times. He was pronounced dead at the scene.
Police are looking for several suspects in Whitby, Ont. in the shooting.
Witnesses say that a black vehicle pulled up beside the victim, the driver got out and shot at the victim, then got back in and fled the scene, driving south on Signet Dr.
Police have not confirmed the claim, except to say they believe a suspect fled the scene in a vehicle.
As of 9 a.m., police had not released any other suspect information
The banquet facility seemed function as a nightclub as there were people gathered in the parking lot at the time the incident occurred. Crone told reporter that officers interviewed several people claiming they had observed the altercation.
According to Crone, police are presently working off the information obtained from witnesses on the scene. "We believe a vehicle was involved and we are trying to identify that vehicle," Crone stated.
Homicide detectives are expected to investigate at the scene Sunday morning.
Witnesses told reporters that the victim was exiting a restaurant on Siget Drive when a man exited a black vehicle and shot him. The suspect then fled the scene.
Those witnesses described the suspect as an Asian man.
Police are not yet speculating on what might have led to the shooting or how many suspects they may be pursuing.
Anyone with information should contact police or Crime Stoppers.
The Guardian Express will continue to pursue this story and bring you updates as soon as they become available.
D. Chandler contributed to this report.