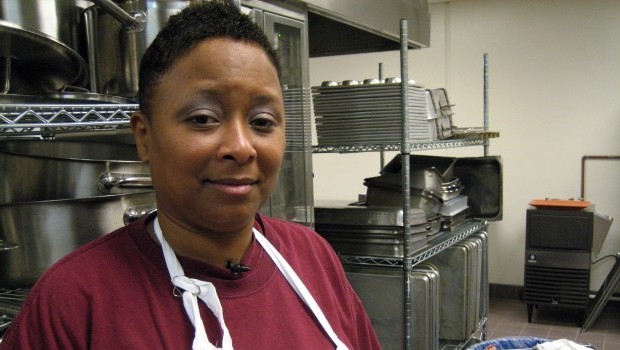 Paula Cooper was 15 years old when she stabbed a 78 year old bible teacher, killing her.  Ruth Pelke lived in Gary, Indiana.  Cooper admitted the crime, and became the youngest person in the nation at 16 to receive a death sentence.  Today, at age 43, Paula Cooper left death row, the Indiana State Prison, and is a free woman.
Doug Garrison, Department of Corrections spokesman, she was taken to an undisclosed location to get a new start with at least $75, a new outfit and a bachelor's degree.
So, how was Paula Cooper freed from an Indiana prison?
Several events happened during her incarceration.
Pope John Paul II personally intervened and asked the court to overturn her conviction.  The victim's grandson, asked the court to overturn the death penalty, because, like his grandmother, he believed in forgiveness.
The Indiana Supreme Court commuted the death sentence in 1989 and sent her to prison for 60 years. She earned credits for an early release.
The U.S. Supreme Court ruled that no one who had committed a crime while they were under the age of 16 could be executed.  They declared it would be 'cruel and unusual punishment' for a minor.
Indiana legislators then passed a state law raising the minimum age limit for execution from 10 years to 16, and in 1988, the state's high court set Cooper's death sentence aside and ordered her to serve 60 years in prison.
Finally, in 2005, the Supreme Court once again made a decision.  No one who committed a capital crime under the age of 18 could receive the death penalty.
Garrison said her sentence was reduced because of good behavior, and because she had earned a bachelor's degree.
"We're just wanting her to be successful, that's all," he said. "She needs to get back to living."
The Eighth Amendment to the United States Constitution and, in practice, is used only for aggravated murders committed by mentally competent adults.  32 states currently use the death penalty, as well as federal civilian and military legal systems.
In the modern era, 34 states have performed executions.  Texas has performed the highest number of executions and Oklahoma had, between 1976 through mid-2011, had the highest per capita rate of executions.
Numerous methods of execution have been used.  When the death penalty was reinstated in 1976, lethal injection has been the most common form.
Arguments for and against capital punishment are based on moral, practical, and religious grounds. Advocates of the death penalty argue that "it deters crime, is a good tool for prosecutors (in plea bargaining for example), improves the community by eliminating recidivism by executed criminals, provides closure to surviving victims or loved ones, and is a just penalty for the crimes it punishes." Opponents argue that "the death penalty is not an effective means of deterring crime, risks the execution of the innocent, is unnecessarily barbaric in nature, is levied disproportionately upon men, racial minorities, and the poor, cheapens human life, and puts a government on the same base moral level as those criminals involved in murder."
Another argument against the death penalty is cost.  A death row inmate is most likely to use all of his or her appeals, costing the state a greater amount of money in court costs.
For one now middle-aged woman, Paula Cooper, she is out of prison, a free woman.
James Turnage
The Guardian Express