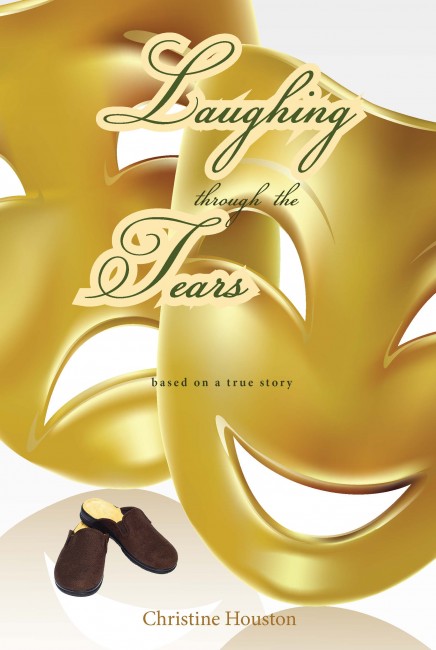 Award winning playwright Christine Houston, creator of hit sitcom "227," and staff writer for "Punky Brewster," and "The Jeffersons," has done it again, with her debut novel "Laughing Through the Tears."
Laughing Through the Tears, is a poignant yet comical parody of the struggle Christine Houston faced while living with her spouse who was stricken with Alzheimer's. With crisp and witty brilliance, Christine utilizes fictitious animated characters and real life circumstances to tell her own touching story. This novel will inspire anyone that is caring for a loved one that suffers from dementia. As only a gifted writer can portray, Christine pulls the beauty and humor out of a debilitating illness to show that it is possible to laugh through the tears. "An inspiring page turner—a must read!
About the Author
Christine Houston is a native Chicagoan and graduate of Parker high School. In 1954, she received an honorable discharge from the United States Air Force. After years of marriage and motherhood, Christine attempted to reinvent herself by utilizing her G.I. Bill benefits to enroll in Kennedy-King College to study Theater Technology. However, when a curious, much-younger student, asked Mrs. Houston "What is your major?" Christine replied, "Journalism."
This impromptu declaration turned out to be a pivotal moment in her life. By faith, Christine entered a writing contest and submitted a play titled "Two Twenty-Seven," about her childhood growing up at 227 E. 48th on the South-side of Chicago. After "Two Twenty-Seven" won several awards including the prestigious Norman Lear Play-writing Contest, Christine was off to Hollywood. Christine wrote for the sitcom 227, the Jeffersons, and Punky Brewster.
After achieving great success, Christine was forced to return to Chicago to care for her ailing mother. Shortly after that, her husband was stricken with Dementia. It was this experience that became the subject matter of her new novel Laughing through the Tears. Today, Christine Houston teaches Screen Writing and Writing for Television at Chicago State University, and she continues to write, perform, and direct theatrical productions.
Awards
NAACP Image Award, The Norman Lear Play-writing Award, The Lorraine Hansberry Play-writing Award, Chicago State Alumni Lifetime Achievement Award, and other prestigious awards.
BOOK RELEASE DATE: August 1, 2013
Paperback, 280 pages, trade paper
Suggested retail price: $22.95
ISBN 13: 978-1-9396540-2-1
Publisher: Life To Legacy, LLC, Matteson IL
Distributors: Ingram, National Association of College Book Stores, Amazon, Barnes & Noble.com For More information contact: Dennis Woods, Life To Legacy at (877) 267-7477, (877) 267-7499 fax, email Life2legacybooks@att.net or contact the author at Sugardo227@yahoo.com
www.Life2Legacy.com