Just a couple of days after the unveiling of the latest MacBook line-up, its lead engineer, Doug Field has announced he left Apple Inc. to join Tesla Motors. Tesla is looking to expand into a deeper playing field of innovation and automation. To look into the future, they need a bright mind with a drive to take risks and deliver results.
Who is Doug Field?
Field has an impressive history of manufacturing, engineering, technology and product development. He spent over five years with Ford Motor Company as a development engineer, blossoming his career. Field had a vision of developing amazing cars for the future, but felt short-sighted in the regimented field. He left Ford for Johnson & Johnson Medical, DEKA , Segway and finally landed his now former job at Apple Inc. as  the Vice-President of Product Design. Field worked on the development and technology specs behind the MacBook line and iMac desktops. Now he is moving to Tesla to merge both worlds of technology and automotive.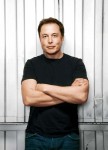 Tesla Motors Inc.
Tesla has developed a name within the electric cars industry. Worth more than a handful of Japanese car companies, including Fiat – Tesla is looking to become the Apple Inc. of the automobile world. Over the past 10 years, the board of engineers have looked to develop the coolest concept of electric automobiles consumers will ever see. The company became a powerhouse in the industry with the roll-out of their 2008 Tesla Roadster. With over 2,000 Roadsters sold in over 37 countries, Tesla is looking to move into the next realm of distinction with Doug Field leading the way as a powerhouse developer.
What Does the Future Hold?
Tesla is already building a pretty impressive present. The company shattered the naysayers of Wall Street with surprising second quarter gains. Auto publication leader, Car and Driver has touted the superb and smooth specs of the Tesla Model S, calling it not only the best electric car ever tested, but the best car tested, period.
That is saying a lot for a company that was founded by billionaire entrepreneur Elon Musk who happens to be selling the famed S models around $70,000. It is within the hopes and designer dreams of Musk to begin developing more affordable electric car options. Field is bringing vision and optimal technology and engineering input for future Tesla vehicles. A vision promoted by Musk, who is looking to merge vision, capability and untouched technology.
The former Apple Inc. genius mind will work with other engineers to build upon the Model S, and look into future developments of the soon-to-arrive Model X CUV. The CUV will be hitting retail locations by late 2014. Tesla is also looking to boost a market for lower cost vehicles- a vision Field is certain to play a heavy hand into. The affordable electric cars are rumored to be around $30,000 and up and may be arriving as early as 2017.
Early last month Musk and Tesla went overseas to bring their infamously branded Superchargers to owners in Europe. The Superchargers will allow drivers to charge more miles for less time. The Supercharger stations provide a 200 mile charge in just under 30 minutes. Currently, the Superchargers exist in about 30 North American stations. By 2015 Tesla expects 98 percent of the United States and Canada to have access to the stations.
From the lithium-ion batteries, to the evolutionary Model S, Tesla is looking to continually make gains in the electric car industry. With their clean, sleek lines and impressive engines – they are directly on target to do so. With Apple Inc's Field at the developer wheel, it is expected the power of automation and technology will enhance future generations of the Tesla brand.
Angelina Bouc
Recent –Facebook: Beheading Videos No Longer Banned but These 5 Pictures Are…[click here]
Sources
Tesla
CNET
Car and Driver