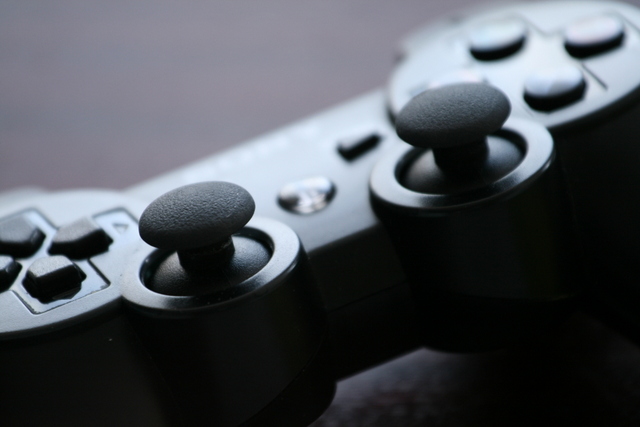 Many who rushed to get their hands on a new Playstation 4 have found that their consoles seem broken–or "bricked"–but fortunately, users have discovered a quick way to fix the problem. Many excited gamers might have raced home from the store, opened up the box, and set it up, only to notice that the Playstation 4 doesn't show any picture even while the blue light is flashing. No need to panic yet, there's a solution.
If a consumer electronics item is "bricked," it means that due to a serious misconfiguration, problem with the firmware or hardware, the device does not function. Sometimes bricking happens as a result of trying to update the device. It often happens to things like smartphones and MP3 players. Bricking is an odd piece of jargon in electronics that basically signifies the device is now only useful as a large paperweight, or a plastic brick.
The good news for those who got stuck with a broken Playstation 4 console is that the problem can be fixed. It can be un-bricked. According to Reddit user xJumPeR,  users can follow these four steps:
1. Unplug the hard disk drive (HDD)
2. Boot the PS4 without the HDD and it will load in Safe Mode and ask for a HDD–the white light bar will be on.
3. Turn it off, plug in the HDD again, and reboot the PS4.
4. It should now boot into Safe Mode and this allows a  recovery the necessary OS data. The PS4 will restart and will boot into the operating system.
Quite a few commentators on the Reddit thread and similar discussions on the web say that this method has worked for them. The problem would appear to be a part of the operating system and this is just a simple way to reboot everything. It's like a modern equivalent to blowing the dust out of the NES cartridge to make it work again.
The PS4 was released on Friday November 15 and this bricking issue reportedly only affected pre-order consoles received by customers. Online reports indicate that initially Sony would not address the problem with customers because it was before the official launch date; now that the date has come, some Redditors have commented that Sony has had prompt and efficient customer service when dealing with these complaints and issuing replacement consoles when necessary.
IGN has been keeping gamers abreast of the latest updates from Sony. Their latest update stated Sony was well aware of the issues and is working closely with impacted customers, seeing immediate results from the issue once addressed. Sony was also quick to point out that only 0.4 percent of consoles shipped reported issues, showing a stronger positive reception overall from the consumer base. As previously mentioned in the article, this could stem from the updates and will not mean all purchased consoles are impacted, typically it is being reported on pre-order consoles.
If consumers continue to have problems with broken or bricked consoles that they are unable to easily fix themselves, there may be a major impact for Sony and retailers that carry the Playstation 4.
By K. Elsner
Source and credit of solution to
reddit.com/r/PS4