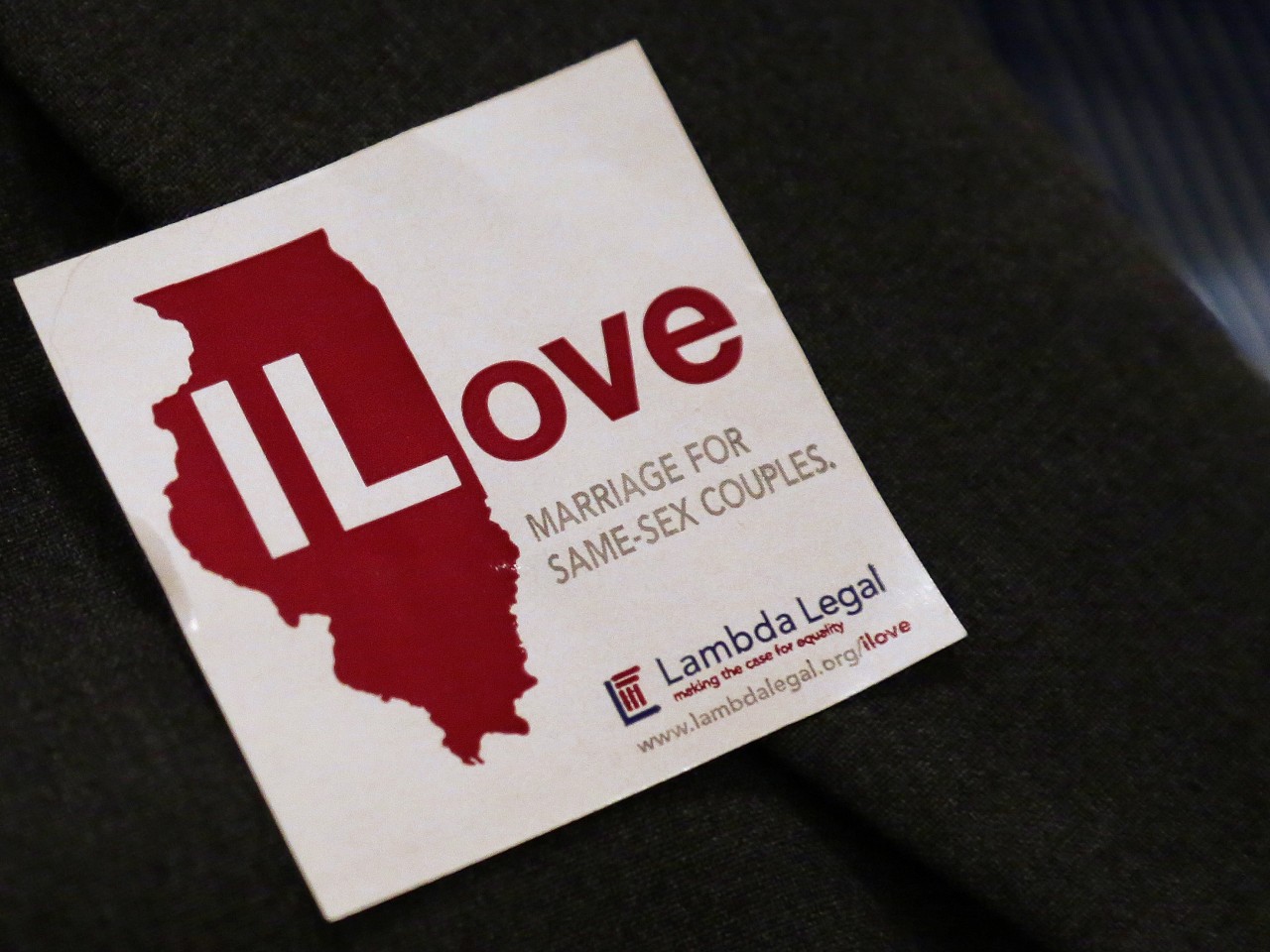 Same-sex marriage in Illinois, the Land of Lincoln, means that it is probable Chicago has just doubled its hotel restaurant catering and party bookings; never mind their city/county income for the cost of most same-sex marriage ceremonies.  For those who are from out of town, their guests will also need some place to stay and will shop and eat in Chicago. Maybe some of those people will take advantage of the amazing jazz and blues entertainment during their weekend stay.
Tourism trade aside, there are even more far-reaching reasons for all US states to adopt a policy for allowance of same-sex marriages.  That reason is twofold:  It is expedient to the states themselves to support its gay populations and to give these tax-paying citizens respect by recognizing legal rights for gay and lesbian people.
"I want marriage equality for the nation. There isn't a single gay couple who can receive federal benefits. Those are many of the benefits that matter. The first step in creating marriage equality is overturning the Defense of Marriage Act (DOMA)." said online commentator, mrsgolovkin.  DOMA, signed into law by Bill Clinton, defines marriage as between one man and one woman. DOMA also limits the benefits of marriage to only heterosexual couples. It was ruled unconstitutional by a federal appeals court this fall."
The progress of the nation to make it happen for gay and lesbian couples is reflected in the new law passed on November 5, 2013.  Barack Obama could not be more pleased that Illinois is recognizing same-sex marriages on a par with traditional white-wedding marriages between a  man and a woman.  Obama is supporting same-sex marriage in Illinois and in ll the states.
Here is a portion of Obama's comments on the new legislation in Illinois:
"Tonight, I applaud the men and women of the Illinois General Assembly, a body in which I was proud to serve, for voting to legalize marriage equality in my home state.
As President, I have always believed that gay and lesbian Americans should be treated fairly and equally under the law. Over time, I also came to believe that same-sex couples should be able to get married like anyone else. So tonight, Michelle and I are overjoyed for all the committed couples in Illinois whose love will now be as legal as ours – and for their friends and family who have long wanted nothing more than to see their loved ones treated fairly and equally under the law."
Regarding same-sex marriage in Illinois, WREG, News Channel 3, reports that "Illinois previously offered civil unions, but not marriage, to same-sex couples. In addition to Illinois, same-sex marriage is legal in 14 states — California, Connecticut, Delaware, Iowa, Maine, Maryland, Massachusetts, Minnesota, New Hampshire, New Jersey, New York, Rhode Island, Vermont and Washington — as well as the District of Columbia. Colorado and Hawaii allow civil unions. "  So the road for gay and lesbians' civil rights has been a rough one, with more conservative US citizens trying to stopper the growth of this movement.  At one time, a news reader thought he would prefer never to hear the word "backlash" again.
It is difficult to fix a leaky dam.  It is the same with cultural progressiveness.  Once the dam starts to crack, the waters of justice pour forth, through protest and legislation.
Same-sex marriage in Illinois, the Land of Lincoln; it is a concept that makes good economic and humanitarian sense. Those states that have gone forward with this legislation will be remembered as the true heroes of the LGTB community.
By Lisa M Pickering