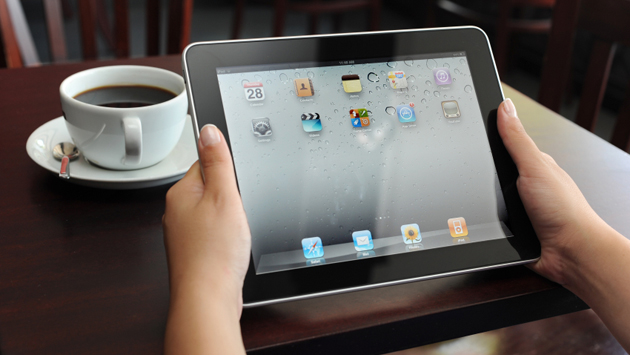 Millions of households may had unwrapped their first or newest iPad yesterday. Now, today is a day of reckoning when it comes to finding iPad apps that are free, discounted and considered a must have for use. Scouring the endless app market can leave one pretty dizzy. Listed below are some of the best apps to download that deliver quality, use and fun.
Free – Pocket
For those who are attached to their iPad and the Internet, Pocket is an excellent free app to catch up with everything loved at a later time. Basically, if a user sees an awesome video on YouTube, but cannot watch it at that exact moment, move the link over to Pocket. Add in other links, from Pinterest or just about anywhere into the app and enjoy the bounty of access when available.
Discounted – Lego the Lord of the Rings
For owners of the Nintendo 3DS, a price-tag of $19.99 is usually attached to this fun game. For iPad users,  visit the iTunes store to download the game for a discounted $4.99. To make things sweeter? iTunes lowered the price for a limited holiday special to $2.99, be sure to head over and start the load process to take advantage of the price.
Must Have – 12 Days of Gifts by iTunes
Starting today, iOS users are receiving an enthralling gift. From Dec. 26 through January 6th, users will receive a download gift daily. This may be a song, app, movie, book or more. To take advantage of the special, free, daily download – head to iTunes to download this must-have app.
Free – Bloomberg
With enhanced features, the Bloomberg app brings business news and stocks information to the surface for users on the go. With comprehensive  tracking tools and market data streaming across the screen, this app is a definite plus for stock holders.
Discounted – Dead Space
Electronic Arts is offering an amazing deal on many titles for the holiday special. Definitely worth a trip to iTunes while on vacation or maybe just a break. Dead Space is available for $0.99. Fans of the EA brand will be pleased to know the game maker is actually releasing a slew of brands for under a buck. Check out iTunes for more details.
Must Have – Paper
For true artists at heart, Paper is the app to have on the iPad. Its blank page allows the artist to take over to embed  selections. Choices from sketching, drawing, outlining and coloring tools are available. This is the personal, artistic journal one can get lost in for hours. It also allows users to ink a poem to merge with their creation of emotion.
Free – Granimator
Tired of some of the boring wallpaper choices available for the iPad? The Granimator is the app to download. Users select from various shapes and styles, then the inner artist can surface. The shapes, colors and interactivity of the Granimator allows users to personalize wallpaper choices. This is a fun, interactive and stellar way to make the iPad a visionary dream or selected nightmare.
Discounted – Color Texting Express HD 
Discounted to $0.99, the Color Texting Express HD app is a fun and cool way to communicate. For text/SMS and iMessages, users can select from 24 different bubble backgrounds and display funky to fresh fonts and colors. The freedom of expression and choice is definitely with this app and the holiday special pricing is worth a visit to iTunes.
Must Have – The Room Two
Interested in a mind bending game? The Room Two is a dazzling, mystery game that enraptures a 3D world of exploration for the user. Many users rate this game as a must-have for players who love to be challenged. The cost of $4.99 on iTunes  is worth it for a game one will be unable to put down.
Happy iPad Apps Shopping
This week is the best week to take advantage of some of the best iPad apps. From free, discounted and must have, the various array of choice is for the taking. Have a favorite app not listed here? Share in the comments.
Angelina Bouc
Sources
iTunes
Pad Gadget
Apple Sliced