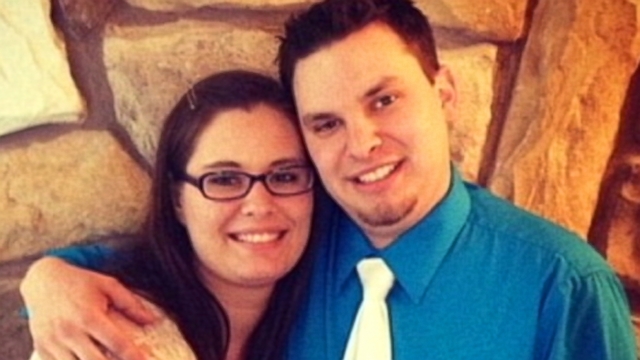 A Montana newlywed who has been on trial for shoving her new husband off a cliff  has decided to plead guilty to a charge of second-degree murder.
Jordan Graham, age 22, was facing a potential conviction of a first-degree murder charge when she abruptly agreed to the other charge. The judge is now in the process of deciding whether to approve the plea. The maximum sentence Graham would get in Montana would be life in prison.
The statement was released soon after Graham's legal defense team rested their side of the case and closing arguments were scheduled to begin. The guilty plea was made only on the third day of the trial.
Prosecutors alleged that Graham felt unhappy in her eight day marriage, so she deliberately pushed Cody Johnson, age 25, from a thin ledge inside Glacier National Park back on July 7 of this year. She then proceeded to make up far-fetched stories trying to clarify his disappearance. It has even been suggested Johnson could have been blindfolded when he fell to his death.
Graham was attempting to create a self-defense case by stating that she shoved her husband by accident while she was attempting to remove his hand from one of her arms as the two of them were having an argument while on the cliff.
On Wednesday, Montana jurors were able to hear from the FBI agent who recorded an admission of guilt from Graham about five days after she headed up a search party to look for Johnson's body. He was discovered in a narrow pool of water over 200 feet beneath the cliff. After the body was examined, a Montana coroner testified that there was an  eight inch fracture on Johnson's forehead. He also was not wearing his wedding ring.
It was on July 16 that she was recorded as saying she pushed him and left the scene. She stated how it was quick, that she just wanted to get Johnson off of her. She did not feel like she killed him but admitted that pushing him was an accident.
Jurors also listened to testimony given from Graham's stepfather, Stephen Rutledge, and another friend who stated that Graham had said she was planning some sort of "surprise" for Johnson on the very day he was killed. Graham told jurors in the courtroom that he had planned to go kayaking with Johnson on the morning he was killed. However, Johnson allegedly decided to cancel those plans, Rutledge testified in court due to the alleged "surprise" comment.
A friend of Johnson's, Cameron Fredrickson, testified that he believed the marriage would never work.
Johnson's mother and numerous other family and friends were also called to the witness stand. They all stated they felt Johnson was "more in love" with the murder suspect than she was with him.
Graham also allegedly made a fake email in the name of a person named "Tony," so it would appear this individual had been with Johnson when he was killed.
Along with the murder charges, the Montana newlywed also is facing claims of making fabricated statements. Prosecutors state that she first told her family, friends and the police the very last time she had seen Johnson was when he took off with a friend in his car.
They also allege that she claimed she was only able to find his body because it was at a spot where he always enjoyed hanging out with friends.
After testimony was given from the defense, witnesses that seemed to say that Graham appeared joyful in the days before her wedding. She began to cry in the courtroom as she sat and watched a video of her wedding that was played for the jurors.
No matter how many tears she shed, the Montana newlywed has agreed to plead guilty.
By Kimberly Ruble
Sources:
N.Y. Daily News
The Huffington Post
NBC News