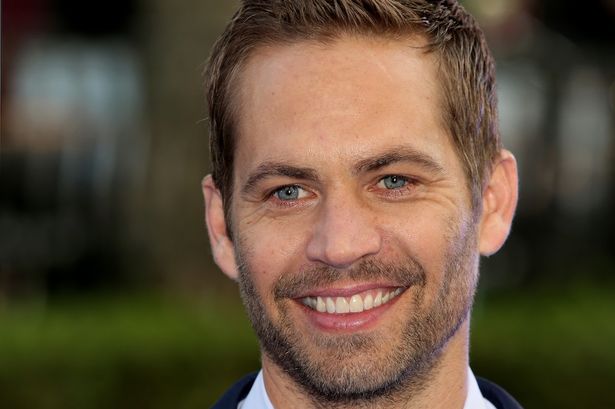 There are many ways to measure a man, and one is by the way people — and stars, if you're an actor — respond to the passing of the man, as in the case of the actor, Paul Walker, who tragically died in a fiery car crash at the age of 40. Paul Walker is perhaps best known from his acting alongside Vin Diesel, Dwayne "The Rock" Johnson, and his other co-stars in The Fast & the Furious franchise of films. He touched the lives of everyone he knew, from actresses and actors to his millions of fans.
Production had been underway on Universal's next movie in the seventh installment of The Fast & the Furious series. The movie company has a lot to think about, including how they will complete The Fast & the Furious 7 without Paul Walker.
Though Vin Diesel is the main star of the franchise, the character he plays, Dominic Toretto, is driven by dedication to his family, and Paul Walker, playing Dominic's brother-in-law and best friend Brian O'Conner, became a very real part of Vin Diesel's family, both onscreen and off, because of the friendship that grew between the two actors.
Paul Walker liked to appear in movie roles where he could stretch himself as an actor, appearing in indie films and off-beat ones as well as the popular franchise The Fast & The Furious. He was an actor in movies such as 8 Below (2006), Running Scared (2006), Vehicle 19 (2013) and She's All That, among others.
Paul Walker was also a very dedicated father, and a strong supporter of Reach Out Worldwide, the charity he co-founded. Walker even infused the conmen he sometimes played with a sense of morality. To those who knew him, and Paul Walker's fans, he was more than a character actor – he was like a member of their family.
Many actresses and actors expressed their sentiments about Paul Walker's passing through their tweets. Vin Diesel, for example, wrote "Brother I will miss you very much," and he added "Heaven has gained a new Angel. Rest in Peace."
Jessica Alba wrote that "he was a lovely person — so sweet and grounded. My heart goes out to his family."
Ludacris tweeted that Paul Walker had a "humble spirit" and added "wherever you blessed your presence you always left a mark."
James Van Der Beek remembered Paul "as being so effortlessly golden."
Another actor, James Franco, tweeted of Paul Walker's passing "So sad. He gave me a lot of joy."
Sarah Michelle Gellar was another person who express her condolences via a tweet, writing of his family "you are in our thoughts and prayers."
Ryan Phillipe tweeted about Paul that he "was a good dude," adding that he was: "Conscientious & not caught up in Hollywood."
Comedian Kevin Hart wrote that he was "devastated," and also tweeted that "My prayers & condolences go out to Paul Walkers family & friends. He was a amazing talent & will truly b missed."
These comments are just some of many that have been expressed about Paul Walker's passing. He was a remarkable actor, and an equally remarkable man and father, who touched the lives of millions of people around the world. He will be sorely missed.
Written by: Douglas Cobb